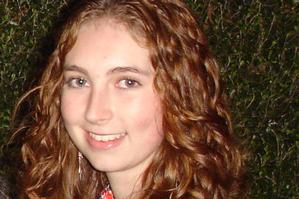 It started with an encounter in an internet chatroom. Then adventure sports operator Alastair McWhannell met up with Dannevirke mother-of-two Julie Hamilton for a coffee.
If she bought him a cup of coffee, he promised to throw her off the Ballance Bridge on the end of a rope for free.
A week of exchanged emails later, Hamilton was standing at the top of the bridge swing queue when 18-year-old Massey University student Catherine Peters plunged to her death.
McWhannell, 47, was found guilty of the girl's manslaughter on Thursday - distracted, the Palmerston North High Court heard, by the presence of the woman he met on the internet.
Peters, a first-year veterinary student, fell about 20m on to rocks in March 2009.
Police said McWhannell failed to pull the rope up to the correct length and tie it off before Peters' jump.
Hamilton, 43, said yesterday she wasn't interested in talking about the incident, her relationship with McWhannell or if they were still in contact.
"I've done my piece and that's it. Anything I say will be construed differently and come out wrong," she said.
At a depositions hearing last August, Hamilton revealed she had met McWhannell in a chatroom and had conversations with him over several weeks.
Hamilton went to the bridge on the day Peters died, armed with a coffee for McWhannell.
"I was thinking about jumping so I was watching ... how it was done. I watched Alastair tie off [the rope] 15 to 20 times. The first time he explained how he did it.
"I watched 20 or so people jump. I was very happy it was all safe and I was going to give it a go," she told the court.
She was next in line to jump after Peters.
"I was walking over to them not concentrating on what was going on as I was getting stressed about jumping.
"She hit the ground as I stood up on the concrete to get on the rail. Alastair said 'shit'."
Jenni McWhannell said she was not prepared to comment until after her husband was sentenced on July 29.
- additional reporting Heather McCracken