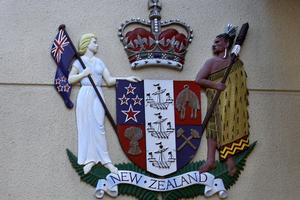 Eric Neil Smail was drunk and in "an angry, pessimistic state" on the night he cut the throat of his paralysed friend, Keith Graeme McCormick, a psychiatrist told the High Court in Christchurch today.
Dr Barry Walsh was speaking on the last day of evidence at the trial of Smail, 53, who has denied murdering Mr McCormick in 2005 while he acting as his carer. He has admitted the killing but says that he should only be convicted of mansalughter.
Closing addresses will be heard on Monday and Justice Lester Chisholm will sum up for the jury on Tuesday morning.
Dr Walsh said Smail, 53, was not well supported when he was a carer for Mr McCormick, and he failed to seek the support he needed.
He said over time the pressure built up and Smail was not in a sustainable situation.
On the day he cut Mr McCormick's throat, July 28, 2005, he was in an angry pessimistic state, and intoxicated with alcohol.
His alcohol dependence, with his mental health and personality traits, were significant factors in the killing.
Dr Walsh said Smail told him that prior to that day he hated going home and being with the bed-bound Mr McCormick.
Smail told him that Mr McCormick was in constant pain and suffering, and Smail thought he would be better off dead. Smail said it was sickening that Mr McCormick did not have any quality of life.
Dr Walsh said Smail confided in him that he felt stuck and trapped, and was physically repulsed about feeding him and wiping his nose when he had a cold.
He began thinking Mr McCormick's life was a lie. He needed to tell people how much his friend was suffering.
Smail told him that mid-afternoon on July 25 he suddenly thought he would kill Mr McCormick.
He described it as like a revelation. He told the people who dropped him off at Mr McCormick's house that he was going to kill him. He felt dark and angry.
He took the knife and killed him very quickly. He stabbed him with four to five small cuts while he was trying to inflict the fatal wound.
He said he knew killing his friend was wrong, but believed he was in a better place because of his pain and anguish.
- NZPA