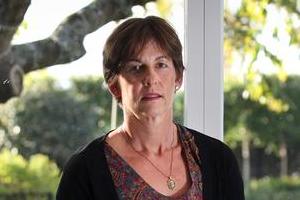 The doctor and mother of a King's College student who has challenged the Government to act on alcohol issues says it is wrong to isolate the problem on the purchase age for alcohol.
Prime Minister John Key said yesterday changing the minimum purchase age would not have made a difference in the case of James Webster, the King's College student who died after drinking heavily at a party at the weekend.
Mr Key, whose son Max attends King's College, said it was "a tremendous tragedy and my sympathy goes to the Webster family and to the wider King's family."
But James took a bottle of vodka from his grandmother's cupboard, and changing the purchase age would not have made a difference.
"In this particular instance I can't tell you whether alcohol was the factor. That hasn't been determined, but this young boy was 16 years of age.
"That would have no impact in terms of raising the drinking [purchase] age which is currently 18.
He's below the drinking [purchase] age."
Mr Key understood the concerns being directed at the Government.
"I think people look to the Government for leadership and that's wholly appropriate ... I think we've also got to acknowledge that parents of teenagers have a very difficult job."
Margaret Abercrombie, who has a son at King's College and sent a letter to Mr Key urging action on alcohol issues, said the purchase age was just one part of a broader approach.
"That one particular life may or may not have been saved, but if there was a broader change in our behaviour and attitude to alcohol, that would reduce the cost to society and the likelihood of this occurring again.
"The issue here is at all levels - individuals who drink and parents and the community and the Government. We all need to affect change in our drinking culture and what is acceptable behaviour. This is our opportunity to carefully think about the status we have at the moment, and whether we're happy to live with that and what we can do about it."
The Law Commission report said alcohol affected all areas of social life such as criminal offences, alcohol-related diseases, educational and workplace outcomes, and destruction of property.
"It is hard to think of any other lawful product available in our society that contributes so much to so many social ills," the report said.
"Balanced against those harms must be the pleasure many people derive from the consumption of alcohol. Those who drink in a low-risk manner will be little affected by our proposals."
The Government is considering over 150 recommendations in the report, including lifting the purchase age to 20.
- additional reporting, NZPA