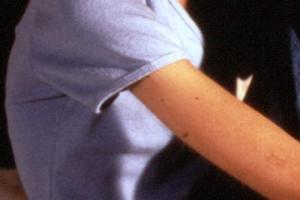 TVNZ has apologised for screening an advertisement for a weight-management product during a documentary exploring the eating disorder anorexia among young women.
Several complainants wrote to the Advertising Standards Authority, arguing the ad was not socially responsible.
The ad showed a cartoon woman saying "with Slim Shots I eat up to 30 per cent less without even trying".
It was screened during a documentary called The Truth About Beauty which outlined how images and messages in mainstream media are a significant factor in the high rates of anorexia in young women.
TVNZ told the authority it had a policy to remove advertisements from sensitive programming when they were likely to cause offence but its sales and advertising team had not been aware of the programme's content.
The broadcaster apologised "unreservedly" to the complainants for any offence the "oversight" had caused.
The advertiser, Brand Developers Limited, told the authority that TV One used the ad as an "unauthorised filler" that was played without the company's knowledge or approval.
The ASA ruled the complaint had been settled with TVNZ's apology and explanation.