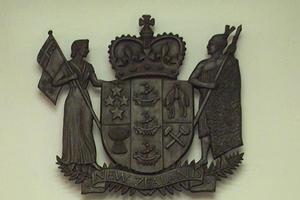 A truck driver has been charged over the death of a tourist who was hit by a truck as she cycled around New Zealand.
Mia Susanne Pusch died in January after being hit on State Highway Three near Bulls.
The 19-year-old had been cycling around the country since her arrival from Germany early last October.
Police have charged a 66 year-old truck driver from Whanganui with careless driving causing death. He will appear at the District Court in Marton next month.
Ms Pusch died only days after writing about aggressive Kiwi drivers on her blog.
Her last entry, written on December 30, gives chilling details of the problems caused by truck drivers passing her at "phenomenal speed".
She described the truck drivers as "beasts" who seemed oblivious to cyclists.
She was hit and killed at about 11.50am on January 5 in a passing zone on State Highway 3 in the central North Island.
Ms Pusch was about 4km north of Bulls and heading towards Whanganui when she was struck by a truck and trailer heading in the same direction.
In her last blog, Pusch wrote: "When one is a cyclist on New Zealand roads, one is not only torn from one's daydreams by diving-bombing magpies but is more often threatened by a more nasty species that really requires more attention: truck drivers."
Her mother Gesa replied to the blog from Germany: "I hope you don't come across any more of these negative horn honkers. I love you very much. Your loving Mama."
Pusch was hit by an 18m-long, 40-tonne truck.
The director of the trucking company said told the Herald on Sunday shortly after the crash that his driver was traumatised and would be off work for several weeks.
He said the driver was experienced and the company had not been involved in an accident like this before.
"It's subdued everything around here.
"There's no reason for it to happen, it's a mystery. It's very hard on the driver, that's for sure."
- NZHERALD STAFF