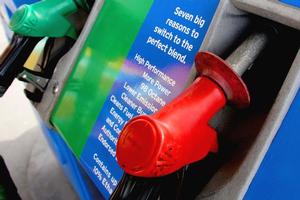 Petrol companies competing for Easter weekend motorists have put in place "rewards" of price cuts up to five cents.
Gull cut its petrol prices by five cents this morning, following similar moves by BP and Shell, putting its prices one cent below competitors' prices.
Diesel remained unchanged.
A Mobil spokesman earlier said the company had not dropped prices in the past few days, but the company advised this afternoon that it would match the price set by BP and Shell.
A Caltex spokeswoman is yet to respond.
BP spokesman Neil Green said it was competing for motorists over the holidays.
"We saw an opportunity going into the Easter weekend to reward customers. So it's purely a market competition move."
He could not speculate on future prices, but a possible GST rise, new excise tax and emission trading costs would all put pressure on petrol prices through the year, Mr Green said.
A strong Kiwi dollar had buffered New Zealand motorists from steadily rising oil prices so far this year, he said.
Shell spokeswoman Kylie Reeves said Commerce Commission restrictions prevented her from saying how long prices would remain low.
"We monitor our prices daily and review them. We saw an opportunity to decrease them yesterday ... in time for the holiday, which is a good chance for motorists to fill up."
Gull retail business manager Graham Stirk said the company had dropped its prices this morning to one cent below its competitors, and cheaper in select service stations, notably one in Taupo.
Price of 91-octane (cents per litre):
* Gull: 174.9
* Gull Rifle Range Rd, Taupo: 170.9
* BP: 175.9
* Shell: 175.9
* Mobil: 175.9
Price of diesel (unchanged):
* Gull: 114.9
* Gull Rifle Range Rd, Taupo: 111.9
* BP: 115.9
* Shell: 115.9
* Mobil: 115.9