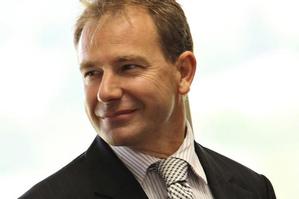 Prime Minister John Key is understood to have felt he had little option but to reinstate MP Phil Heatley to his ministerial posts in case other ministers ended up being forced to resign for small mistakes.
Phil Heatley was yesterday reinstated to Cabinet within hours of Mr Key reading the Auditor-General's report into the Whangarei MP's ministerial expenses.
That report effectively cleared Mr Heatley of any deliberate wrongdoing. Although it identified several examples of spending that fell foul of the rules, it did not expose any serious instances of misuse, as was previously feared when Mr Key accepted Mr Heatley's resignation in late February.
Mr Key said Mr Heatley clearly had not set out to deceive.
"It's not my view that a reasonable person would exclude someone forever from Cabinet because of the findings of this report ... I think he has acknowledged he's learnt some lessons from this experience and I am sure he will be very careful in the future."
Mr Key's swift decision to reinstate Mr Heatley indicates the Prime Minister was concerned it would set an impossibly high benchmark for other ministers - putting pressure on them to resign over small mistakes or lapses in judgment.
The Auditor-General found the misspending was because of a misunderstanding of the rules rather than a deliberate attempt to get personal gain. Mr Heatley had requested the investigation when he resigned from his post in late February after revelations of misuse of his credit card and a $70 wine purchase at a National Party conference signed off as "dinner".
It identified a total of $1402 was spent against the rules, most of it for travel-related costs for Mr Heatley's wife and children.
Mr Heatley said he had "learnt an awful lot" from the saga.
"I will be putting my lessons into use. There's no doubt the Auditor-General thinks there needs to be more clarity around the rules. Clearly I needed to be more careful and I will be."
The report did criticise Mr Heatley to some extent, saying regardless of whether the rules were clear ministers needed to exercise good judgment when spending public money. "A more conservative approach that took greater account of how others might perceive his use of public money would have served him better."
It also put some blame on the complexity of the rules and Ministerial and Parliamentary Services - the bodies responsible for administering them - which allowed some spending that was outside the usual rules.
Mr Key said others would learn a lesson from Mr Heatley: "I think it's a big wake-up call for ministers and members of Parliament. They need to be increasingly more careful when they spend taxpayers' money."
Labour leader Phil Goff said he did not believe Mr Heatley should get his job back.
"There need to be sanctions against any person at any time who has that sense of entitlement and misspends Crown money."
THE FINDINGS
* $1402 in spending outside the rules: $1332 on travel-related costs for his family and $70 for two bottles of wine at a National Party function.
* $70 wine should have been paid for by the $14,800 allowance all MPs get to cover incidentals, not out of ministerial purse. Signing it off as "dinner" was careless.
* Four of the eight times his wife accompanied him on travel did not meet the rules for her meals and accommodation to be paid for.
* $538 was spent on travel-related costs for family on trips to Auckland, Queenstown, Picton and Kaikoura.
* A further $794 for his youngest child's travel after incorrect advice from Parliamentary Services. However, he did pay for his wife's travel to Chatham Islands despite her being eligible. Also repaid the full $2677 cost of a trip to Picton and Kaikoura, despite just $251 being wrongly spent.
* Said rules were confusing but MPs had to take some personal responsibility and show judgment. Will look into systems and rules governing ministerial spending further.
- ADDITIONAL REPORTING: NZPA