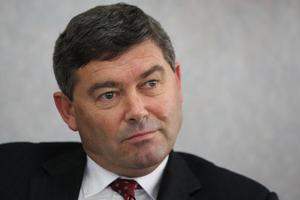 North Shore councillors and Local Government minister Rodney Hide are calling for mayor Andrew Williams to resign.
A group of his colleagues will present him with a letter tomorrow asking for his immediate resignation.
It is alleged Mr Williams urinated on a tree outside council offices and drove home in his mayoral vehicle after spending six hours drinking in a bar.
After returning home, he then sent an angry email to councillors referring to a visit scheduled for the next day by Hide and acting Housing Minister Maurice Williamson.
"These two individuals deserve any and all appropriate comments in relation to the rape and pillage of the North Shore by this Auckland takeover. I have only utter contempt for both of them," he wrote.
A waitress at Takapuna GPK told the Sunday Star Times the mayor was a frequent visitor and possibly "one of our most regulars".
But Mr Williams' wife, Jane Williams, said when her husband got home he was not drunk at all and he would certainly never drive drunk.
She said the mayor did not want to talk about the allegations because they amounted to nothing more than "gutter reporting".
"I think it's a very exaggerated report of whatever happened on Thursday night, to be quite honest."
Local Government minister Rodney Hide said it was concerning that Mr Williams had used a council-owned car to drive home after what appeared to be a night of drinking.
"It's been clear for some time that Mr Williams is under a lot of stress and is not handling it well," Mr Hide said.
"I think Mayor Williams should consider his options and whether this sort of behaviour carrying on is in the best interests of North Shore and Auckland."
North Shore city councillor Chris Darby said Mr William had been behaving strangely - even threateningly - for over two years and urged him to seek help.
Fellow councillor Margaret Myles told 3 News she had witnessed his aggressive behaviour firsthand.
"It seems that if you don't agree with the mayor, that's when he tends to get a little upset."
Mr Williams made headlines in December following allegations he had sent rude text messages to Prime Minister John Key as late as 3.30am.
He blamed his action on painkillers he had been taking.
- NEWSTALK ZB, NZHERALD STAFF