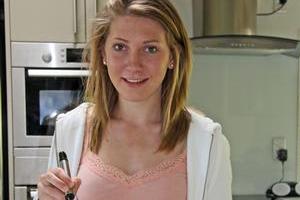 A Tauranga teen has gone online to get Kiwi kids to cook for their families once a week.
Claire Gourley, 16, hopes to inspire other youngsters with her recipes and cooking tips on itsmyturntocook.com.
She has also uploaded YouTube videos to guide budding cooks through basics such as poaching an egg and mashing potatoes.
The Bethlehem College student, who has appeared on the cooking segment of kids' TV show What Now, compiled the recipes so she had a healthy cookbook before she left home. She set up the website with her mother Glenda, a nutrition education consultant.
Glenda reckons getting kids into the kitchen is a "win-win" for everyone. "Parents get a night off and the teenagers gain a skill for a lifetime," she said.