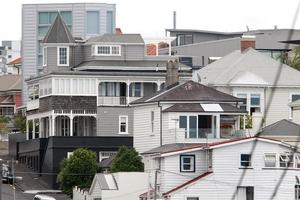 Demolition controls on thousands of character homes in some of Auckland's poshest suburbs have been settled, but homeowners have still to be notified if their properties are included.
Both sides in the heritage battle covering the Residential 2 zone of Remuera, Epsom, Parnell, Herne Bay, Mt Albert, St Heliers and Kohimarama have reached an agreement in the Environment Court on rules and criteria for the demolition or removal of pre-1940 homes.
The criteria, which places emphasis on the value of "street character", also applies to additions and alterations to pre-1940 homes and criteria for new homes.
The Auckland City Council is applying to the court to notify a revised set of maps showing which pre-1940 homes are in or out of the demolition controls. Once it gets the okay, it will be writing to affected property owners.
If anyone is unhappy with what is proposed they will have to take it up with the court.
The council said the maps had not been fully checked and could not say how many homes were in or out of the controls.
The proposed lifting of demolition controls on 4128 of the 8112 houses in the zone in 2008 sparked a public outcry and the intervention of Mayor John Banks to find a solution.
Mr Banks, who brokered an agreement with both sides in the battle, said the compromise was a win-win for owners and the character suburbs in the Residential 2 zone.
"The dual effect of the changes is to clearly identify properties that should retain demolition controls while recognising that owners should not be committed to live in a tumble-down property before being allowed to demolish and rebuild with something sympathetic to the neighbourhood," he said.
Meanwhile, the Heavy Haulage Association is still challenging blanket demolition controls on pre-1940 homes in the Residential 1 zone of Ponsonby, Grey Lynn and Mt Eden.