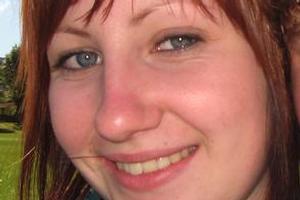 The jury considering the Liberty Templeman murder trial has been told that if they can not reach a verdict there may have to be a retrial.
Tension is rising in the courtroom as family members and supporters pace the upper level of the High Court at Whangarei anxiously awaiting a verdict.
Justice Raynor Asher said: "I have been told you have been unable to reach a verdict so far. That sometimes happens, it is no reflection on you."
He said juries usually agreed when given more time, and told them they could go into tonight, or return tomorrow morning.
Liberty's father Andrew Templeman was patted on the back by a family friend and the officer in charge of the case Inspector Marty Ruth after the announcement.
Mrs Templeman was not present in court.
Earlier, the jury asked Justice Asher about what he called an "erroneous transcript" after it became apparent that a written transcript of a police video interview taken at the time of the arrest appeared different to the version that lawyers in the courtroom had.
A section of the transcript related to the boy's confession in which he described a fight with Liberty, and it had been unclear whether he said he "hit" or "hid" her in the river where she was found drowned.
The jury, which is deliberating following nine days of evidence relating to the 2008 killing, had been in deliberation for 3 hours before asking to watch the video about 11:30am.
The video, recorded on the day of the accused's arrest in 2008, showed the accused saying: "She kept hitting me and I hit her again and again and she fell to the ground and she didn't move, was just breathing, with her blood all over her.
"Before I left I thought she was going to get up and tell the police so I strangled her and I pulled her into the river and I hid her. I thought the police would be after someone and ask for an explanation so I pulled down her clothes to make it look like a rape or something."
Police and crown prosecutors are rushing around to photocopy correct versions of the transcript which should have said "hid."
Justice Asher told the jury that "in the end it will be a matter for you decide what was said in the video."
Some members of the jury of six men and six women expressed looks of frustration when the announcement was made.
Yesterday, supporters of the Templeman family arrived in the High Court at Whangarei wearing orange ribbons, the former Kerikeri schoolgirl's favourite colour.
For the first time, Libby's younger brother, Bill, 13, was at court, seated between his parents.
He became upset when graphic evidence was repeated and could be seen crying and leaning his head on his parents' shoulders.
A 16-year-old boy, whose name is suppressed, is accused of murdering Libby by hitting her, strangling her and dragging her while she was unconscious into a creek, where she drowned.
He is also accused of indecently assaulting her by moving her clothing to make it appear as if she had been raped.
In summing up the case, Justice Asher once again told the jurors they must keep an open mind.
He told them to put aside any sympathy they might feel for the Templeman family - and any they might have for the accused boy and his family.
"You must not assume that the accused is guilty simply because he has lied on a number of occasions ... People lie for various reasons - to avoid suspicion, to protect someone else or out of embarrassment or confusion."
Justice Asher gave the jury handouts explaining the legal aspects of the charges. The sheets also explained the law on manslaughter.
Earlier, Crown lawyer Mike Smith addressed the jury of six men and six women, telling them they would need to make their own decision on whether they believed the witnesses heard during the trial.
The boy gave evidence on Wednesday. Mr Smith said yesterday that the boy's story was full of inconsistencies.
"Lies," Mr Smith said.
"There's no other way away from it - a story that evolved and changes as the police zeroed in on who was with Liberty and what had happened to her. As the circumstances started to point towards him, different stories ... and a trail of deceit that continued right up until [Wednesday]."
In her closing address, defence lawyer Catherine Cull said: "Yes, the accused caused her death ... That was caused by an unlawful act but he did not have either of the murderous intentions that Mr Smith is urging you to accept.
"He made the most tragic and most silly decision to try to conceal what he thought was a body and it is that decision - in placing her, or in putting her, in the stream - that ultimately caused her death, but he did not do that action with the intent to kill her."
She told the jurors they could not be sure beyond reasonable doubt that the boy meant to kill Libby.
"He was a 14-year-old in a panic. He did not want to get into trouble."