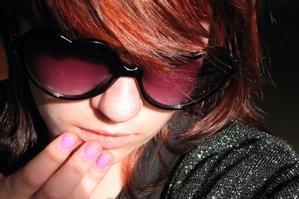 Week two of the trial of the teenage boy alleged to have killed former Kerikeri schoolgirl Liberty Templeman begins in the High Court at Whangarei this morning.
A jury of six men and six women is considering charges of indecent assault and murder against the boy, who is alleged to have killed Liberty, 15, on November 1, 2008.
Police believe the boy, then aged 14, struck Liberty, hitting her and strangling her before dragging her while she was unconscious and leaving her face down in a creek to drown.
It is also alleged the boy pulled at Liberty's clothes, pulling her shirt up and her pants down, to make it appear as if she had been attacked by someone else.
The pathologist who examined Liberty's body will take the stand today and more police officers are expected to give evidence, following on from officers who addressed the court last week.
The trial, before Justice Raynor Asher, is expected to continue until Friday.
The boy cannot be named for legal reasons.
WEEK 1 IN REVIEW
Monday:
For the first time, details of the final moments of Liberty's life and the case against her accused killer are revealed.
Liberty was among a group of teenagers who walked and cycled to the local supermarket, then returned to a property they had gathered outside.
Police say Liberty was making a return trip to the supermarket, alone with the boy, minutes before she was last seen alive.
Tuesday:
Liberty's parents, Andrew and Rebecca Templeman, give emotional evidence about memories of their outgoing, popular daughter and their night of anguish when she stopped replying to their text messages. Mrs Templeman tells the court she learns the accused boy is the last person to have seen Liberty and she calls him that night and again the next morning.
Wednesday:
The jury is taken by bus from Whangarei to Kerikeri where they are shown where Liberty's body was found in a stream, on November 2, 2008, 19 hours after she was reported missing to police. They are also shown the boy's home and the property where the teenagers had gathered outside before Liberty went missing.
Thursday:
Liberty's friends give evidence about their encounters with her on the day before she died.
One of their final memories is of her smiling and happy being "doubled", seated on the bicycle handlebars of the boy accused of her murder.
Friday:
The jury is shown security footage of Liberty and another teenage girl, skipping and holding hands as they walk into, and down an aisle of, New World Kerikeri just 45 minutes after the last text message was sent from her phone.
Forensic scientists tell the court that blood samples allegedly taken from the defendant's shoe and schoolbag shoulder straps are 2000 million million times more likely to have come from Liberty than anyone else.