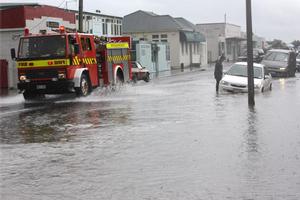 It's been another year of wild weather across New Zealand with snow falling in centres that don't normally see it, dramatic hail storms, tornadoes and waterspouts near main centres, says WeatherWatch.co.nz.
Is this extraordinary, however, or just the normal randomness of any given year's weather?
Meanwhile, the debate about climate change rages on, with little certainty added to the issue following the recent Copenhagen summit.
What do you think about the country's weather patterns?