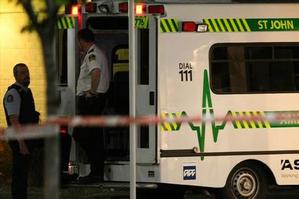 Police have launched a homicide inquiry after a man died on a street in Queenstown overnight.
Senior Sergeant John Fookes said police were called out after a man was reported lying unconscious at a taxi stand on Camp Street about 11.30 last night.
He said police, members of the public and ambulance staff could not resuscitate the man and he died at the scene.
A 35-year-old man has been charged with assault and will appear in Queenstown District Court today.
Part of Camp St has been closed off and police are asking anyone who witnessed an altercation on Camp Street last night to contact them on 03-441-1629.
- NZHERALD STAFF