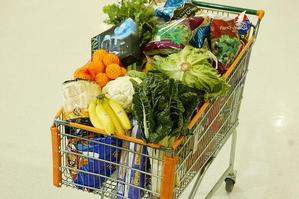 Progressive Enterprises is to phase out its Foodtown and Woolworths brands during the next five years, replacing them with a "new generation" Countdown branding.
Progressive managing director Peter Smith said the Countdown brand was chosen, rather than Foodtown or Woolworths, due to its popularity with customers and its geographical spread across the country.
The new Countdown branding would be applied as stores were refurbished and new stores were built.
Auckland University of Technology senior marketing lecturer Helene Wilkinson said the move would allow economies of scale in areas such as payroll and advertising.
"Think how many flyers they're having to put out right now," Ms Wilkinson said.
She said the online shopping sites of Foodtown and Woolworths already looked identical apart from the colours and branding used on the two sites.
Asked if the move could mean Progressive Enterprises relinquishing the top end of the market to competitor Foodstuff's New World, Ms Wilkinson said that would be unlikely.
"People chose to shop at the supermarket based on convenience," Ms Wilkinson said.
Progressive Enterprises' Australian parent company - Woolworths - planned to invest up to $1 billion in New Zealand during the next five years.
Mr Smith said: "We plan to open up to five new generation Countdown supermarkets and transform around 20 Woolworths, Foodtown and older Countdown stores to the new brand and format each year for the next five years."
The new branding was unveiled today at Progressive's Countdown Westgate store in West Auckland, where refurbishment was nearly finished.
Mr Smith said a new logo, which also replaced the current Countdown identity, represented fresh produce and the company's commitment to fresh food.
"It also represents a new beginning and direction of our business."
The new brand linked Progressive to Woolworths in Australia, where stores had also been gradually receiving new symbols.
Through its investment, Progressive would create 2000 to 3000 permanent new jobs. It employed more than 18,000 people now.
- NZPA, NZ HERALD STAFF