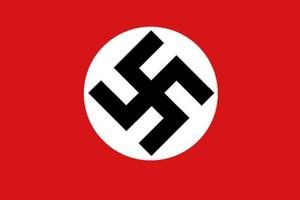 An Oktoberfest party that encouraged people to come dressed as "Germans" saw Lincoln University students dress in Nazi-themed costumes and as concentration camp prisoners.
Lincoln Students' Association president Megan Harte said the party was organised by the halls of residence.
"It was not an issue of racism or Nazi ideals, it was a lack of understanding," Ms Harte said.
She said many of the students who attended were first years and may not know have known what the "holocaust was all about".
She said the association had a policy to tell students to go home and get changed if they turn up to one of their parties in an inappropriate costume.
Ms Harte said it is up to the University and the halls of residence whether or not the students involved will face discipline.
The party has been called an "abhorrent demonstration of ignorance", by the Jewish Council of New Zealand.
Costumes featured slogans such as "Sieg Heil!" and "Hitler's my boi" and one guest was seen wearing a white top with swastika at the Friday night party, the Christchurch Press reported.
One student said partygoers "were heiling to Hitler and making tasteless jokes about one of the darkest periods of human history".
New Zealand Jewish Council president Stephen Goodman said such trivialisation of the Holocaust was disappointing.
"It is not the first time and I doubt it will be the last either. In most of the cases we've found in New Zealand, it's generally through a degree of ignorance that this sort of behaviour eventuates. It is not through malicious intent."
Lincoln vice-chancellor Roger Field said the university would investigate what happened at the party.
"If some of the claims that have been made are correct, then I think some of the behaviour seems to be quite unacceptable," he said.
- NZPA / NZ HERALD STAFF