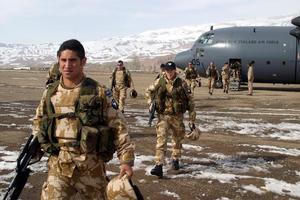 Special Air Service troops will again be sent to Afghanistan, Prime Minister John Key announced today.
He said about 70 of the elite troops would be deployed for up to 18 months, in three rotations.
"New Zealand has a direct and vital interest in supporting international efforts to eradicate terrorism and promote peace and stability," Key said in a statement.
"This deployment follows the decisions by the previous Labour government to deploy the SAS to Afghanistan on three separate occasions."
The SAS were last in Afghanistan in 2006, and New Zealand has also had a Defence Force contingent running a provincial reconstruction team (PRT) in Bamyan province since 2003.
Key said the PRT would be gradually drawn down and there would be an increased civilian effort focused on the province in the areas of agriculture, health and education.
-NZPA