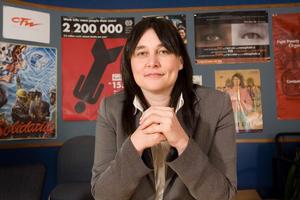 A $152 million package to reduce youth unemployment is simply a reshuffling of taxpayers' money to subsidise the steadily increasing minimum wage, an employers' representative says.
And Alasdair Thompson, chief executive of the Northern Employers and Manufacturers Association, believes the package, announced yesterday by Prime Minister John Key, is bitter-sweet.
Mr Thompson told the Herald last night that while younger workers would now be more desirable for employers, it was the older workers who would struggle to find work.
"There is an irony in the whole thing," he said of the package.
"The first Government intervention is to put up the minimum rate of pay.
"That means employers don't want to employ them - they employ older people who have got at least work and life skills. And now, to fix the high unemployment of young people, they're going to subsidise employers to employ them. It's like a dog chasing its tail and never catching it.
"I can see the good side of it but it is really an admission that minimum rates of pay have gone too high."
The minimum wage is $12.50, but the training and new entrants' rate (the hourly rate paid to employees for their first 200 hours in a job before they are paid the minimum wage) is $10.
Mr Thompson said younger people would be more likely to be employed because the scheme was sponsoring part of their wages.
"However, that displaces an older person who's now unemployed due to the recession, who are now perhaps not so highly favoured, even though they're more productive ... it will have an impact - how much, I don't know."
He said it was strange the Government had not contacted the association before making the announcement.
"They should have talked to us if they were being smart - and the union movement too.
"And then we could have said to them: 'What you're trying to do is good but here are some things you should think about.'
"I would have told the Government: 'For God's sake, don't keep on putting up the minimum rate of pay.' Because it's stupid to put up the minimum rate of pay and then have to turn around with taxpayers' money and subsidise it ... [it's] very dumb."
The Council of Trade Unions president, Helen Kelly, welcomed the scheme but described it as modest.
"There are around 58,000 people unemployed in the 16-24 age group and this number is likely to rise in forthcoming statistics this week," she said.
"These initiatives will assist around 9000 people a year so many will miss out. In addition, unemployment is more than a youth issue and we need initiatives such as the community max scheme to be available to all unemployed."