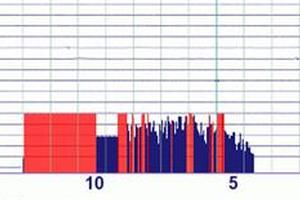 Civil Defence officials concerned by widely varying measurements of a big quake in Fiordland tonight said they were issuing a "potential tsunami" warning in Southland.
"We've had big differences in the measurements of the quake , ranging from 6.6 by GNS Science, to 8.2 by a tsunami warning centre in Hawaii - we're issuing a precautionary message," said an emergency management spokesman in Wellington, Vince Cholewa.
People ran from restaurants in Queenstown as buildings shook, and lights and phone lines went down.
It was felt across the South Island.
Wanaka resident Simon Darby said a rumbling feeling in the ground forced him to run outside of his house.
"It must have lasted about two and half minutes. I lived in Tokyo for three years so I know what large quakes are like.
Even though we are maybe 400km from the epicentre this was easily the longest and biggest I have ever felt.
"It wasn't very violent, more of a rolling feel. But it had a power about it - I ran straight outside into the carpark."
Invercargill police Inspector Olaf Jensen said there were no immediate reports of damage in the southern city, but the quake was significant enough to send staff into doorways.
He described it was a strong, rolling quake rather than a sharp jolt.
The Pacific Tsunami Warning Centre in Hawaii issued the warning soon after the quake struck.
The centre said it was not known if a tsunami was generated, but it was issuing the warning based on the earthquake evaluation.
"An earthquake of this size has the potential to generate a destructive tsunami that can strike coastlines in the region near the epicentre within minutes to hours," it said.
There are between 10,000 and 15,000 earthquakes in and around New Zealand each year. Most are small, but between 100 and 150 are big enough to be felt, according to GNS Science.
The biggest known quake in New Zealand was the magnitude 8.2 Wairarapa earthquake of 1855.
The biggest New Zealand earthquake since instrumental recording began was the 1931 magnitude 7.8 Hawke's Bay earthquake.
- ADDITIONAL REPORTING: NZPA