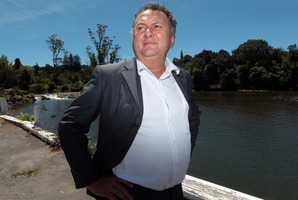 Shane Jones will not win Labour's leadership ballot. But he may well be one of the ultimate winners from the party-wide contest.
His bid for the top job immediately puts him in serious contention for the party's deputy leadership, which unlike the main battle, is still determined by Labour MPs alone.
Whether or not he wants the deputy's job, his standing in the caucus will be enhanced considerably by his standing for leader.
His leverage in the caucus may well be increased if the leadership vote is close and Jones directs his supporters as to which of the other two candidates - David Cunliffe and Grant Roberston - they should give their second preferences and that candidate wins.
Apart from the obvious - that he is Maori - Jones would tick a number of boxes as part of any leadership team.
He is far more to the right than the other contenders and thus has crossover appeal to uncommitted or "soft" National voters.
He has not been afraid to speak out when he believes the party is going off-track, for example, making it clear that jobs must come before efforts to block mineral exploration.
He has been one of the few in the caucus to directly confront one of the biggest threats to Labour - the rise of the Greens.
He is a direct communicator who talks a basic common sense language which hits the mark with the ordinary punter, particularly male voters whom Labour needs to win back in the tens of thousands.
He has come up with the best line of the leadership campaign so far by acknowledging the blot on his record - charging pornographic movies to his ministerial credit card - but saying he is "not running to be Pope".
Above all, he is smart. That can be seen in his positioning of himself as underdog in the leadership race. That takes the pressure off him and adds another dimension which complicates things for the other two candidates.