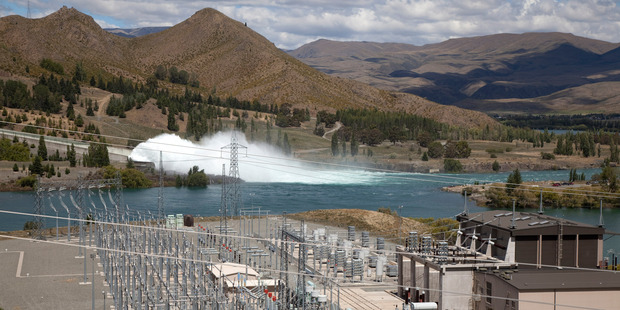 One analyst has calculated that if Meridian is to meet the Government's target of at least 85 per cent of shares remaining in local ownership, 170,000 retail investors must buy shares. Photo / Simon Baker
Understandably enough, Finance Minister Bill English was reluctant to concede he was disappointed with the outcome of the sale of Mighty River Power shares. But that sentiment is implicit in the much different arrangements announced yesterday for the part-float of Meridian Energy in early November.
The Government has recognised that it needs to make Meridian a much more enticing proposition if it is to attract a far better take-up from potential investors, especially those of the mum-and-dad variety who are the focus of the shareholding democracy concept. In many ways, it has succeeded, although it can do nothing about the Damoclean sword that will, inevitably, hang over the sale.
The sale of 49 per cent of Mighty River foundered on several grounds. First, the minimum $2000 investment in shares represented a substantial sum for many potential shareholders. The share bonus loyalty scheme also proved underwhelming, as, indeed, has Mighty River's subsequent performance.
Its share price has spent periods hovering more than 25c below the $2.50 issue price, the result of a bookbuilding process in which large investors submitted bids for the shares.
The structural drawbacks have largely been remedied for Meridian's part-float, as needed to be the case given that it is easily the largest of the three power companies on the Government's privatisation list. The sale will involve instalment receipts that allow investors to pay for the shares in two bites while receiving the full dividend.
The first instalment will be for 60 per cent of the share price, payable on application, with the balance to be paid in 18 months. This greater affordability is enhanced further by a minimum application of $1000 for the first instalment. There will also be a share cap for New Zealand retail investors, so they will know the top price they will pay in both instalments.
This approach is not unique. It was used for the float of Australia's Telstra and, locally, by Ameritech when it exited its Telecom shares. In both cases, it answered a particular need to create a heightened attraction to potential investors. It is understandable that it should also be used for Meridian. Mighty River lured just 113,000 investors. One analyst has calculated that if Meridian is to meet the Government's target of at least 85 per cent of shares remaining in local ownership, 170,000 retail investors must buy shares. Achieving that can be boosted further by a prospectus better tailored to the needs of relatively unsophisticated investors than that provided for Mighty River.
The Government's prospects of a successful float have improved with the short-term renewal of Meridian's supply contract with its biggest customer, the Tiwai Pt aluminium smelter. The Government, however, can do nothing about Labour and the Greens' ill-conceived plan to set up a single buyer to purchase all electricity generation. It will hang over Meridian as it did over Mighty River. Potential shareholders will have to balance the prospect of the shares dropping dramatically in value overnight if National is defeated at the 2014 general election - before the second Meridian payment is due - against the added investment incentives.
It is important that many choose to become Meridian shareholders. On the broadest of fronts, a shareholding democracy is about reducing this country's unhealthy emphasis on housing investment. Equally, however, another disappointment would cast a cloud over the sale of Genesis shares early next year. That could deliver a sizeable blow to the Government's coffers because it has no option but to have all the power companies sharing the same ownership model and subject to the same market disciplines. It is, therefore, justified in pulling out all stops to make Meridian as attractive as possible.