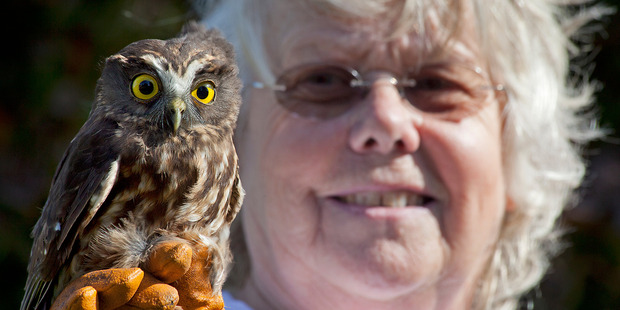 Stories making headlines across New Zealand at noon include a 62-year-old woman attacked and carjacked in Napier and a morepork who made a miraculous journey.
Napier Police have arrested two people after a 62-year-old woman was allegedly stabbed and carjacked in Clive Square, Napier as she was leaving work yesterday afternoon.
Holden the morepork well and truly earned his name when he miraculously escaped death after being hit by a car and driven about 20km stuck in the engine well.
Hayley Hogan can't believe someone kicked her family cat so hard they broke his ribcage in two, leaving the animal in "excruciating pain" and its owners fearful he might not survive.
A piece of clothing left at the scene of a crime may prove the burglar's undoing. Police found a named bankcard in the forgotten jacket.
A Tauranga mother of a 3-year-old allergic to tomato says her son could have died after McDonald's staff failed to cater to a special request for a burger without ketchup - on three separate occasions.
The Salvation Army says it will have to cut its Whangarei budgeting service later this year, despite an increase in demand for services, as government funding comes to an end.
The Rotorua Museum has attracted hundreds of local school children during the school holidays with a new exhibit called Arcade - Homegrown Video Games.
Rotorua mother Janelle Baine has turned her frightening experience into a way to help 300 families throughout New Zealand dealing with the birth of a premature baby.
More stories making headlines today:
Tears as deaf couple find van burnt out
Marae, much more than a DIY job
Plea for' toxic' birches to go
Hunt for driver who hit boy
Ewan McDonald: Paying for Auckland's public transport
Look out, whales on the move

-nzherald.co.nz