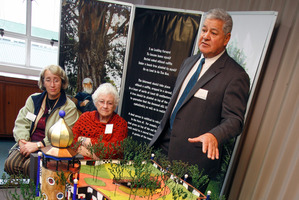 The about-face on the political push to dump the Hundertwasser Art Centre project is a win for common sense.
The Whangarei District Council has not dropped the project, as proposed by eight councillors.
Instead, it has decided no further WDC funding will be committed to the project until the results of a community survey are known.
A robust telephone survey will be undertaken, with the wording to be confirmed by a majority of councillors.
Some of those behind the push to drop it say they are pleased the HAC issue is now out in the open after too much decision-making behind closed doors. It is huge progress for an elected council to be this consultative over an issue like this. Bearing in mind, of course, that this is politics and agendas will always be pushed.
And that at some point we expect the elected representatives to make a binding decision that we will all have to accept, so we can then move on.
Because the HAC issue has dragged on too long.
The Northern Advocate opposed dropping the HAC project. Our stance was "take a stance". There are enough bent fences in Northland as it is.
If we did not take a stance on community issues, it is unlikely that the Whangarei Harbour would be as clean as it is right now. Gang members might still be operating out of Commerce St in the guise of a "club". In taking a stance, we hope to galvanise our readers into making their own decisions.
We have the ability to poll public opinion. So we did.
A "should we build it?" poll on our website was heavily in favour of the project.
It was a website poll, so all I can tell you about the demographic is that they were people who know how to use the internet.
People have complained they couldn't vote yes.
People have complained they couldn't vote no.
And no, as one letter writer suggested, I did not email all our advertisers and clients, telling them to vote yes.
Robust, contrary opinion, but at least they aren't sitting on the fence.