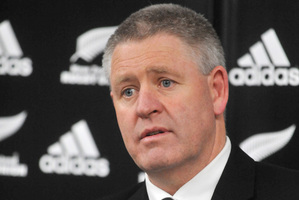 Northland's finest sporting moment? Wow - that's a tough one. Northlanders are being asked to nominate their finest sporting moment for this year's Northern Advocate People's Choice Award. I have many that I could submit. One which I had a vested interest in comes to mind.
In 2008, the Northland rugby team was in danger of being dropped to the second division due to off-field reasons - not on field performance.
It was a New Zealand Rugby Union decision based around numbers - and not the ones on the backs of the players' jerseys. The Northern Advocate led a Save the Taniwha - Stop the Drop campaign along with More FM. We urged people to come to a Friday, August 22 match against Bay of Plenty, to show their support, to make signs, to make noise, to protest the decision. That night I drove home to get changed, to go to the game. As I headed towards Kensington, there was something odd that I noticed.
There was a buzz about the town, a steady traffic flow and I realised people were heading to the game. It was a moment I'll never forget - the town, the region, they were responding, to save their team from humiliation.
It was a good night to be a Northlander. The game was played before 15,000 people - the biggest crowd seen at Okara Park for 20 years. The signs said "Steve Tew, who are you, to drop us to Division 2!" and my favourite - the one that mentioned a recipe for "Fishhead S.Tew".
We lost the rugby battle 15-10. But we won the war - the NZRU backed down, and changed its mind. The Taniwha was saved. A great Northland sporting moment.
Nominate your favourite Northland sporting moment by emailing sports@northernadvocate.co.nz. A panel will select finalists for the public to vote on. The winning person or sporting code by public vote will win the 2013 Northern Advocate People's Choice Award, to be announced on November 29 at the Konica Minolta Northland Sports Awards.