Northland journalist Peter de Graaf prefers to write headlines, not feature in them, but it's hard to keep his name out of the frame when he scoops prestigious travel media awards.
Already a multiple award-winning writer, Kerikeri-based Mr de Graaf, who works for the Northern Advocate and Northland Age, was last week announced the winner or runner-up of several categories in the Cathay Pacific Travel Media Awards 2016.
His entries were about Northland people, places and events and published in the Northern Advocate.
He was the winner and runner-up for the NZ Maori Tourism Award for the Best Travel Image that Captures the Essence of Maori. His winning image was: Kaihoe (waka paddlers) share a hongi during Waitangi Day commemorations at Te Ti Bay, Waitangi. His runner-up photo was: Warriors share a light-hearted moment during commemorations of the 170th anniversary of the battle of Ruapekapeka Pa.
He was also runner-up in the Interislander Award for the Best Story about a Journey. His story "Moved by the Spirits" was about the Te Paki walking track skirting the northern tip's east and west coast, across Spirits Bay.
It began: "The mosquitoes up there are as big as sparrows, they told me. And they come in swarms so big they blot out the sky, they added.
"It turned out the dire warnings about the mosquitoes that guard the very northern tip of Aotearoa were only half true: They are normal size but there are an awful lot of them."
Further on: "The climb at the other end of Twilight Beach the next morning brought me to another plateau, this one with a Mars-like landscape of bare apricot-coloured earth, unlike anything I've seen in New Zealand. It also offered spectacular views of Cape Maria van Diemen, named by the Dutch explorer Abel Tasman in an early kind of naming rights deal honouring his patron's wife."
Mr de Graaf was also runner-up in the NZ Maori Tourism Award for the Best Travel Story about a Maori Experience for "Godson to the Queen", a story uncovered during a celebration where iwi, hapu and whanau presented treasures to be housed in the new Waitangi Museum.
The story began: "You are the queen of the greatest empire the world has seen, yet you are inconsolable. Your beloved Albert has been dead almost two years but it feels as if he left you yesterday.
"You have withdrawn to a secluded palace on the Isle of Wight to mourn, yet your subjects still find you.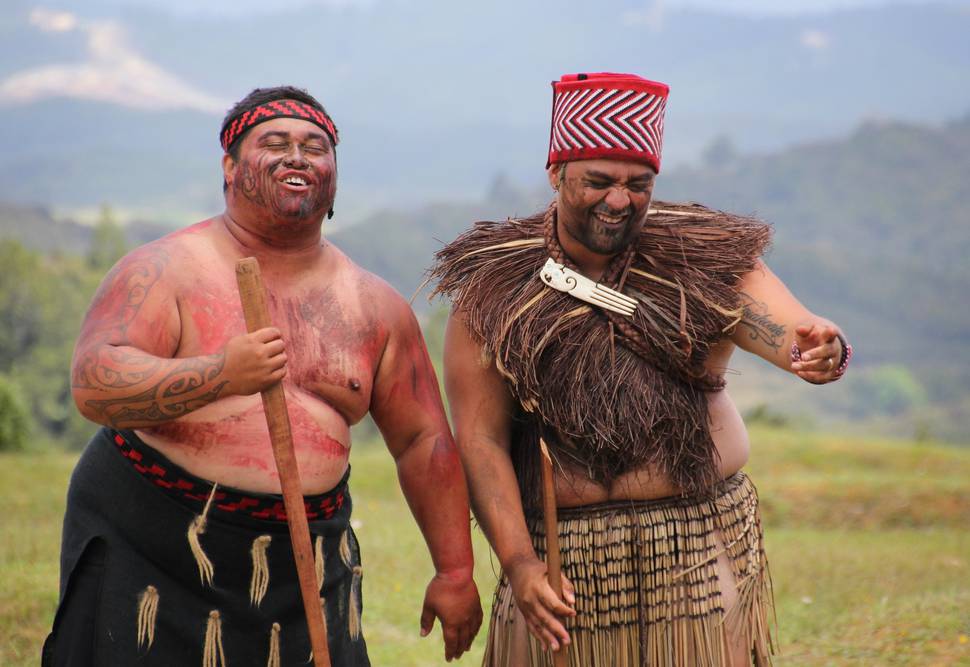 "Today it is a group of 18 from one of your most distant colonies. They are dressed in fine feather cloaks, the men with striking designs tattooed on their faces. They say they are chiefs from northern New Zealand and they wish to speak to you of a Treaty signed in your name more than 20 years before.
"[They] perform a mihi, an acknowledgment to the dead. To Albert. Your beloved Albert."
Mr de Graaf is currently in Europe and will no doubt have many more compelling travel stories and images to share when he returns.
When contacted yesterday he was surprised at the success: "Bugger me," he said.