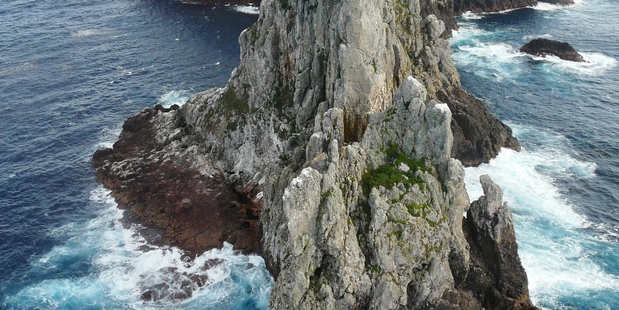 Four men, including the skippers of two boats, have been fined and some of their gear seized for fishing illegally in the Poor Knights Islands Marine Reserve.
Five others found in the reserve completed diversion before their court appearances and paid $450 each in fines from which $250 went to the Mountains to Sea Conservation Trust, a charitable trust that was formed to provide a strategic base for community and school-based conservation work, and $200 to the Department of Conservation.
Keith Dawson, 64, the skipper of one of the boats, was fined $800 by the Whangarei District Court and an additional $300 in court and solicitor's fees.
Jamie Hill, 39, the skipper of the second boat, was fined $400 and $300 in costs.
The two men, who are both tanker drivers by occupation, each faced one charge of taking marine life from a marine reserve.
The summary of facts stated that Hill and four others launched his vessel at the Tutukaka boat ramp on March 1 and travelled to the Pinnacles rock stack within the marine reserve and began fishing.
A DoC ranger on patrol found Hill's vessel 200 metres inside the reserve and advised the five men to bring their lines in. One of the men's lines brought up two snapper but they didn't survive when released.
When spoken to, Hill said he was well aware of the reserve but said his GPS chart-plotter device wasn't working and he thought he was fishing outside the reserve boundaries. The ranger checked the device and confirmed it wasn't working.
Five freshly-caught fish were located in the boat which Hill said had been caught earlier further out from the reserve. Their rods were seized.
Dawson also went fishing with two others and went 600m inside the reserve.
When caught by a DoC ranger, he said he was aware of the marine reserve but wasn't sure where the boundaries were.
However, his GPS chart-plotter was able to display the boundaries together with a no-fishing symbol. Dawson said they had only been fishing at the spot for about 10 minutes and had not caught any fish. Their rods were seized and will be sold by DoC and all proceeds will go to charity.
Two others, Kevin Arnet and James Coote, were each fined $500 by the Auckland District Court on a charge of taking marine life from a marine reserve.
The Auckland men were photographed fishing inside the reserve on January 4 by a dive charter vessel operator who also whistled out loudly and called for them to stop what they were doing.
When the charter boat operator boarded an inflatable boat to approach them, the men sped off, to a new location within the marine reserve.
Coote said he caught a large snapper in the reserve but had returned it to the water. Their GPS chart plotters clearly showed the reserve boundaries.
In 1998, the Poor Knights Islands was made a marine reserve and no fishing is allowed within 800m from any rock. Anyone caught can face a $10,000 fine and confiscation of their gear and vessel.