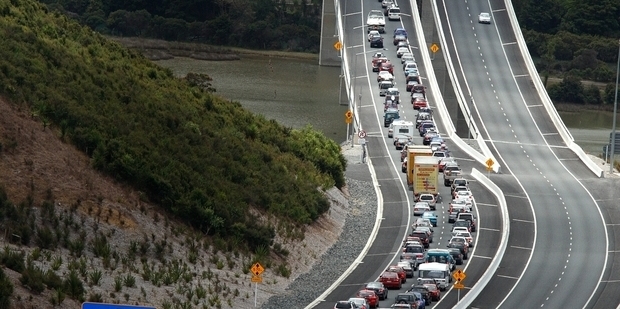 Reader Roger Evans asks why plans for a 'Holiday Highway' include a toll while other major new roads around the country do not.
As an expat Northlander in exile, it is great to hear that Northland is to get a major new highway extension.
However, it seems to be deliberately designed as an extension to the toll road, with little or no provision for towns like Puhoi.
There is no northbound access at all from Orewa to Wellsford, no onramp for Puhoi northward, which would enable free-route traffic to join the new extension.
Thus Puhoi's severance from improved access to the North could be cynically construed as a deliberate omission designed to facilitate tolling.
This leads me to ask: Why is it only Northland that is subject to a toll to leave and enter, as if it were some second-class province of the greater political and economic entity?
Currently south of Auckland there is a new bypass from Taupiri to Hamilton, totally toll free. An extension to Cambridge is under construction and will also be toll free.
Thirdly, a major new diversion is planned around Huntly, involving major earthworks in difficult terrain - again, this will be built, at huge cost, but toll free.
Why is it that Northland is held to ransom with a toll route on its only major access, but tolls are not proposed for the high-volume, megamillion-dollar bypasses to the south?
Why is it that an economically impoverished region is burdened with usage charges at its gateway, but more affluent southern regions, with far greater traffic volumes and potential toll returns, are not tolled at all?
Northland is unique and always has been, but the uniqueness of being the only province easily accessible by paying a toll rankles somewhat.
Roger Evans
Ranui, Auckland
What do you think? Post your comments below.