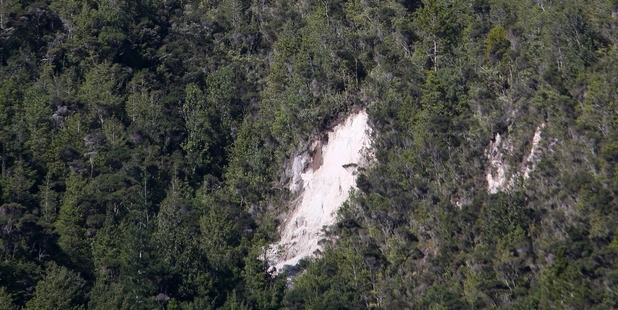 Recent storms have reopened an old scar on the slopes of Mt Parihaka.
A large slip appeared on the mountain's western side on about July 9 after heavy rainfall, and is clearly visible from the Nixon St area of Kensington.
A Whangarei District Council spokesperson said the slip had not affected any of the mountain's popular walking tracks.
However, council staff were keeping an eye on the slip, which has re-opened a large scar on a "wound" that existed more than 100 years ago.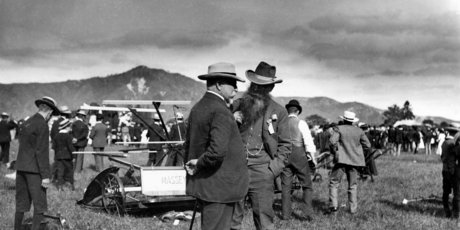 In the historical photograph taken in 1902 from Kensington Park, a clear patch can be seen on Mt Parihaka, in the same spot as this month's slip photographed by the Advocate's Michael Cunningham.
That's local MP Robert Thompson MP and Charles "Chas" Hawken snr in the historical photo, at a Whangarei Show at Kensington Park.
Robert Thompson represented the Marsden electorate from 1887 to 1902 as a Member of the House of Representatives and was also active in local politics.
Mr Hawken bought land in Maunu in 1886 and, with the aid of his 19 children, cleared it of fern and stone which the family rebuilt into seven miles of stone walls.