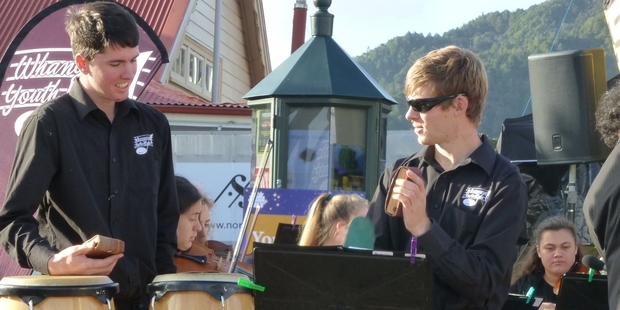 Young Northland musicians hope to send this year's cold, wet winter away on a high note at Whangarei Youth Music's bi-annual concert next month.
"Winter to Spring" will be held August 8, at Forum North with more than 100 young musicians taking the stage in six different performances all on one night.
Ranging in age from primary students to young adults in their early 20s, the musicians will perform a wide variety of music, from contemporary to classical, including the well-chosen selection of Vivaldi's Spring and Winter.
"We will get your heart dancing and hope to blow your winter colds away" said Atsuko Fukuoka, the concert organiser and conductor.
Founded in 1980, Whangarei Youth Music is a non-for-profit organisation, "run by volunteers, a majority are parents of the musicians," said Fukuoka. "We provide a safe space for youth to learn, share, and enjoy music."
In the past the groups have played at the 2014 Matariki festival, the Rotorua Rhapsody Festival as well as playing at international festivals in Australia and the United States.
Fukuoka hopes that the upcoming performance will inspire other young music lovers to join the organisation.
"Our facilities are a hub for other local musicians, making it the best place for someone musical to get started."
The Winter to Spring concert starts at 6.30pm. Tickets are $5. Check out www.whangareiyouthmusic.co.nz