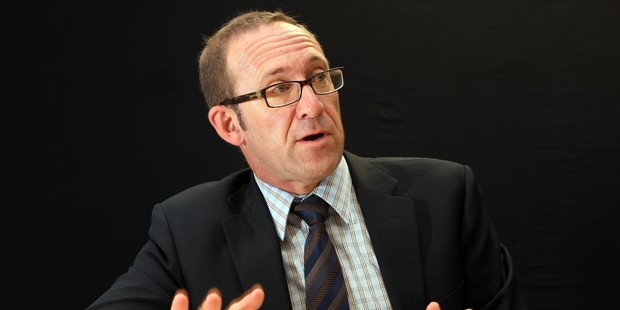 Former union boss and now Labour list MP Andrew Little hardly had to change hats when he spoke to unionists in Whangarei.
Job growth and shoring up workers' rights are still high on the party's agenda, its Labour Issues spokesman told an EPMU delegates' political forum last week.
Before becoming a Labour MP, Mr Little was head of the EPMU, New Zealand's largest private sector union, for 11 years.
Mr Little said he told the delegates that workers' right to belong to unions needed to be written into employment law. He said bosses learned to listen to and work with employees and lawmakers over Health and Safety legislation and the same needed to happen over wage concerns.
Asked by the Northern Advocate later about Westpac Bank's findings that economic confidence has grown in Northland more elsewhere in the North Island in the last financial quarter, Mr Little said he was sceptical about such surveys.
Dairy, meat and timber were leading lights in commodities earnings at the moment but were not translating into the extra jobs generation or wage increases that would see workers enjoy that economic confidence, Mr Little said.
"There are still a whole lot of wage earners who are not feeling the benefits of the so-called rock star economy," he said.
Half the New Zealand workforce had been stagnant or slipped back in wage increases over the past few years "because our wage setting system is basically broken and is being set by employers."
Meanwhile, Labour had set itself the challenge of addressing "the next phase" of commodities, jobs and wages growth outside of the power trio of milk, meat and wood.
The next phase was making more high value products in New Zealand - for which Northland was well placed, Mr Little said.