Lusi in the sky, but no diamonds for tourism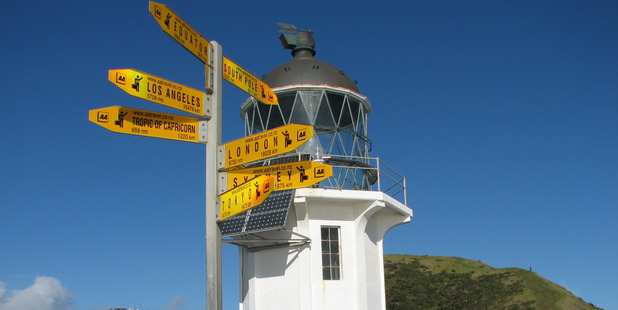 Cyclone Lusi is already packing a powerful punch even before reaching land, with businesses such as tourism operators in Northland losing thousands of dollars through cancellation of tours.
Cyclone Lusi was yesterday morning lying about 800 kilometres north of Cape Reinga and on that track was expected to pass just to the northwest of North Cape around midday today.
Fullers Greatsights Bay of Islands, one of the major tourism operators in the region, have cancelled all boardings this morning and may not run in the afternoon.
"The weather will turn people off from travelling this weekend, but it happens periodically with weather like this and luckily it will pass through quickly," company general manager Charles Parker said.
He said Sunday may be a nice day in the Bay of Islands.
Fullers runs ferry tours to the Bay of Islands, including Hole in the Rocks, and bus trips to Cape Reinga and Ninety Mile Beach.
Mr Parker said those booked for tours this morning would be accommodated at other times or days as the weather permitted.
Dive Tutukaka, which runs diving and snorkelling tours to the Poor Knights' Islands, had between 60 and 70 people booked for this weekend but their booking has been rescheduled for later dates.
Owner Jeroen Jongejans said normally about 200 people were booked for the weekend but tours wouldn't go ahead today and tomorrow.
The company charges $249 for tours that include diving and snorkelling.
"We had a really good look at it [weather] since last week and went out today [yesterday]. It's always good to wait a day before to make the final assessment," Mr Jongejans said.
He said cancellations were a disruption and monetary loss for tourism operators but that bad weather was part and parcel of their business.
Bream Bay Charters take people out for mostly fishing around the Hen and Chicken Islands and other places cancelled boat tours yesterday, today and probably tomorrow.
A game-fishing tournament scheduled for this weekend has been moved to next weekend.
Owner/operator Steve Martinovich said at just under $1000 a day for tours, he'd lost between $3000 and $4000 as a result of the weather.
Four customers were booked for yesterday and today and between six and eight were keen to go out tomorrow, he said.
Salt Air operates three helicopters and a fixed-wing aircraft on scenic flights to the Bay of Islands and to Cape Reinga.
Marketing manager Michelle Ackers said between 18 and 20 people booked to fly to Cape Reinga today had been moved to Thursday and yesterday.
"Luckily our customers were able to change their plans and bring it forward," she said.
While most businesses had cancelled their bookings, Harrisons Cape Runner will go ahead with their bus tours unless advised otherwise by the Department of Conservation and police.
The company runs bus tours from Kaitaia to Aupouri Forest, Ninety Mile Beach, Cape Reinga, Tapotupotu Bay, Rarawa Beach, Te Paki stream and sand dunes and the ancient kauri kingdom.
Co-owner Cheryl Harrison said all their tours would go ahead because it wasn't known which way the storm would turn.