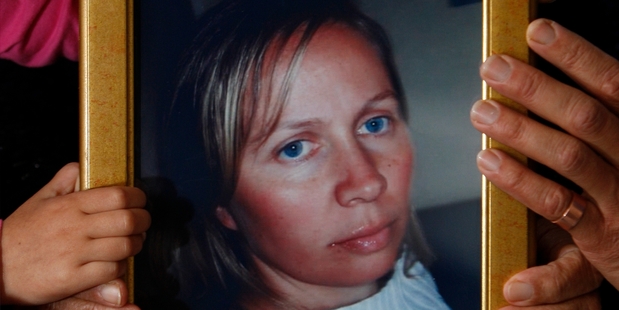 A man convicted of killing a Whangarei mother has accused her family of putting up $50,000 for a "hit" on him.
Phillip Andre Mahanga was in July last year sentenced to three years in jail for the manslaughter of 34-year-old mother of two, Patricia Ann McGrath, known affectionately as Wowo.
Mahanga has made his first appearance before the Parole Board and told the panel a $50,000 "hit" was put out on him by the McGrath family.
Parole was declined and Mahanga will come before the board again in 12 months.
Wowo's brother John McGrath told the Northern Advocate yesterday the accusation was laughable.
"This just shows his real character and he's now trying to turn his mistakes back on us. This is a load of lies," Mr McGrath said.
"You make your own bed, you lie in it. He has to own up to what he's done.
It's almost like he's blaming us for Wowo's death."
He said the family were still working hard to get the message out that domestic violence was not okay.
Mahanga assaulted Patricia in a house on Fairway Drive in Kamo in January last year.
The mother-of-two was taken to Whangarei Hospital with head injuries.
But four days later she was taken off life support and died, surrounded by family.
The Parole Board report said Mahanga, who had a lengthy criminal history of 25 previous convictions and had served four prior prison sentences, was not expecting to be released after his first appearance.
While in prison his sentence plan included a Medium Intensity Rehabilitation Programme (MIRP) followed by maintenance sessions. There was a place on a course but Mahanga was anxious about his safety attending a group treatment programme, even with other segregated prisoners.
Another option was to transfer Mahanga to another prison away from Northland and Auckland to undertake the MIRP. However he believed the risk to his safety would continue.
While it had been identified Mahanga needed help with alcohol and drug use, and his propensity towards violence and relationship issues, he continued to challenge the need to address those issues.
Kate McGrath said it was distressing for the family that Mahanga was not actively seeking rehabilitation.
"This avoiding responsibility and enabling his awful behaviour makes it pretty hard to handle let alone make any headway toward beginning to heal from his actions. The least he could do, if he has any remorse, is try to change for better," Mrs McGrath said. "While there will be no way that he could ever redeem himself in our eyes for what he did to Wowo, I hope that he does seek help and change his ways. Unless the offenders change their ways, there will always be more victims, whether they kill them or use violence to hold them hostage."
Mahanga had been diagnosed with Post Traumatic Stress Disorder.
"That is currently being satisfactorily addressed by way of medication and other interventions available through Mental Health Services.
"Mr Mahanga's ongoing mental health can be adequately managed under the oversight of his general practitioner," the report said.