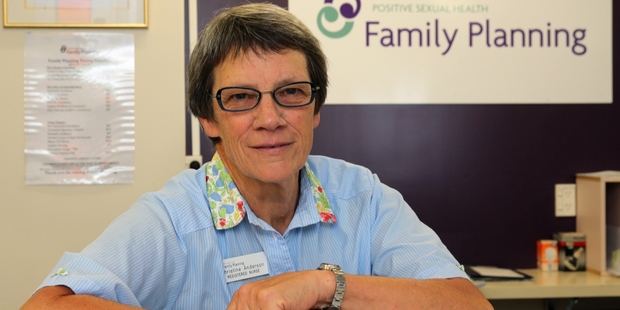 A Whangarei Family Planning nurse who is receiving 40 calls a day from predominantly women seeking advice on sexual health and contraception says sexuality education isn't being taught early enough.
She says children should be taught about sexuality from primary schools, and that bringing in a Family Planning nurse to teach the sexuality education would benefit students and teachers.
Christine Anderson is the Family Planning nurse on the end of the line when clients call the new contact centre for Northland and Auckland.
She said her day is broken up into 10-minute phone calls and she is busy from 9am to 5pm with those consultations.
She answers questions about everything from contraception to sexually transmitted infections.
"Sometimes it is easier to talk about it on the phone than face-to-face," she said.
The high rates of teenage pregnancy and sexually transmitted infections in Northland were concerning.
"The biggest thing in our business is the general attitude about sexual reproductive health ... it isn't talked about," she said.
"There seems to be a negative innuendo about it, some sort of taboo. Earlier education would lead to less taboo."
Family Planning wants to see sexuality education in primary schools, teaching pupils the basic knowledge of reproduction and birth, skills like recognising peer pressure and values like positive self-esteem.
But Tai Tokerau Principals' Association president Pat Newman said he did not agree with Family Planning's stance on earlier education about sexuality and reproduction.
"Children need to be children," he said. "I might be old-fashioned but I do not believe there is a place for sexuality education in primary schools."
He said the models of healthy relationships that were suitable to the age group of 5 to 9 were taught in primary schools and that was enough.
Ms Anderson said expecting teachers to give a sexuality and reproductive health lesson put too much pressure on them.
"Some teachers just won't feel comfortable with it. And it's hard for the students too to look at their teachers differently."
Family Planning nurses or an external provider would be better placed to teach sexuality and reproductive health to young students, she said.
The contact centre is a pilot for the whole country and Ms Anderson said it had been very effective and efficient so far.
She said she was able to take calls from women who need advice on contraception, can answer simple questions, and be a voice on the end of the line.
"We're not counsellors though," she said.
If there is anything she can't help with she is able to make an appointment for the client.