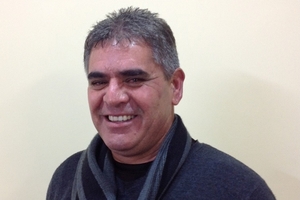 A Far North iwi leader is rejecting a proposal for a new Northland Council, saying it marginalises Maori by offering consultation but no real power or partnership.
Ngai Takoto leader Rangitane Marsden said he felt gutted after the announcement in Waitangi last Tuesday of the Local Government Commission's proposal to merge Northland's four councils into one.
"Local government sees Maori as people to consult or seek advice from - that's not partnership. We've come a long way in the past 170 years, but now we're being marginalised by local government. It's a long way from where we want to be," he said.
The LGC's proposal includes a Maori board with 13 members appointed by Northland iwi, three appointed councillors and the mayor.
The council would be obliged to consult the board and take its advice into account. The board would also be able to appoint representatives, with voting rights, to most council committees. A separate Maori advisory committee would give advice on resource management issues.
However, the proposal does not give Maori the dedicated seats around the council table some iwi wanted. Chairman Basil Morrison said the LGC did not have the power to create Maori seats so the proposal for Maori boards was as far as it could go.
Mr Marsden co-chaired the working group with former Mayor Wayne Brown that proposed a Far North unitary authority with three out of nine council seats dedicated to Maori. That proposal involved genuine partnership, he said.
"If people don't want that, we'll just go back to doing what we do and leave local government to do what it does."
Simply relying on the general vote to see which Maori happened to be voted onto the council would not provide the leadership needed to drive Northland forwards, Mr Marsden said.
Te Runanga-a-iwi o Ngapuhi chairman Sonny Tau said Maori were "really disappointed" as the proposed board lacked legal clout and the council was not obliged to follow its recommendations.
However, he conceded the LGC could not consider the dedicated seats Maori had been working towards with the Far North District Council.
"We are not satisfied, but there is room for us to work on this proposal. It's not the end of the world for us. We will get together and put in a substantial submission," Mr Tau said.
Ngati Hine leader Pita Tipene likened the Maori representation proposal to the chiefs' description of British resident James Busby in 1835 as "a man of war without guns".
However, he strongly supported the kaupapa of local government reform in Northland, saying the status quo was unacceptable.
"This doesn't go as far as I would have liked but it has changed the game," Mr Tipene said.
He also called for stronger local representation than the currently proposed community boards and for an extension to the submissions period, which coincided with Christmas and Waitangi Day.
Mr Tipene noted the proposal was silent on council-controlled organisations, such as Northland Inc, which would be crucial to the region's future development.
Similar arrangements to the LGC's proposals for a new Northland Council already exist at the Greater Wellington and Hawke's Bay regional councils. While the LGC does not have the power to create dedicated Maori seats, existing councils do - as will the new Northland Council if it goes ahead.