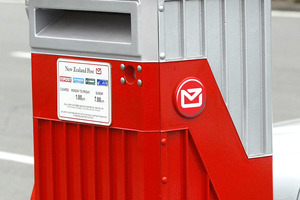 With just days to go in Northland's 2013 local elections, voter turnout is still trailing well behind the previous election in 2010.
Voting is especially slow in Whangarei, where just 24 per cent of 55,000-plus registered voters had had their say as of yesterday, compared with 29.5 per cent at the same time in 2010.
The most committed voters so far are in the very Far North where 34.5 per cent of North Cape voters - more than one in three - had cast their votes as of yesterday.
Whangarei's low turnout so far comes despite the widest choice, and least certain outcome, of any recent election. Twelve people are vying to replace outgoing Whangarei Mayor Morris Cutforth with issues like the Hundertwasser Arts Centre sparking strong opinions.
Whangarei's best voting as of yesterday, 26 per cent, is in the Whangarei Heads and Hikurangi-Coastal wards.
Overall turnout in the Far North stood at 29 per cent yesterday compared with 30.6 per cent in 2010.
The best figures are in North Cape (34.5 per cent) and Doubtless Bay (34.4 per cent).
Returns from Kaipara are particularly low with fewer than 15 per cent of eligible voters sending up their forms as of October 2, the most recent figure available. The low turnout is unsurprising given that the Kaipara District Council is currently run by government-appointed commissioners.
About 106,000 voting forms were sent out in Northland. In 2010, the best turnout was in Kaipara (53.5 per cent), followed by Whangarei (49.7 per cent) and the Far North (46.9 per cent).
Anyone who has not yet voted should post their forms by tomorrow. Votes cast later than that should be dropped off in ballot boxes at council service centres to make sure they are counted. Anyone who has not received voting forms in the post should contact their nearest council office or call 0800 922 822.