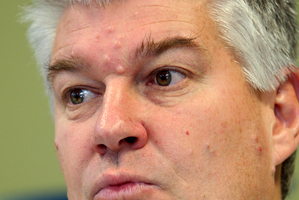 Whangarei District Council CEO Mark Simpson has been cleared by a council review of any wrongdoing over the sacking of a staff member for signing the nomination form of a mayoral candidate and allowing another staffer to work for a second candidate.
A review committee of three Whangarei District Councillors - Acting Mayor Phil Halse, Jeroen Jongejans and John Williamson - and independent chair Auckland lawyer Simon Stokes, have been looking into CEO Mark Simpson's sacking of his assistant Jan Walters for signing the nomination form for mayoral candidate Stan Semenoff. Simpson had taken no action against another of his staff Ford Watson who has done some work for a second mayoral candidate Warwick Syers.
The review team's findings were presented to an extraordinary council meeting today saying in dismissing Ms Walters, Mr Simpson on the face of it, had carefully considered the council's Council Employee Code of Conduct, its Disciplinary Policy and the terms of its Elections Protocol for Council Employees, both in terms of the council and Ms Walters.
"... and (Mr Simpson) could not properly be criticised."
However, the review team did not comment on whether Ms Walters; sacking was justified as that matter is likely to be determined by the Employment Relations Authority.
The review found there was ambiguity as to what Mr Watson had requested he be allowed to do for Mr Syers, with Mr Simpson's failure to sufficiently spell out the limits of the dispensation granted the only real criticism of Mr Simpson in the report.
The council voted to review its council protocols on staff involvement in elections ahead of the next local body elections.
Ms Walters has lodged a personal grievance over her dismissal.