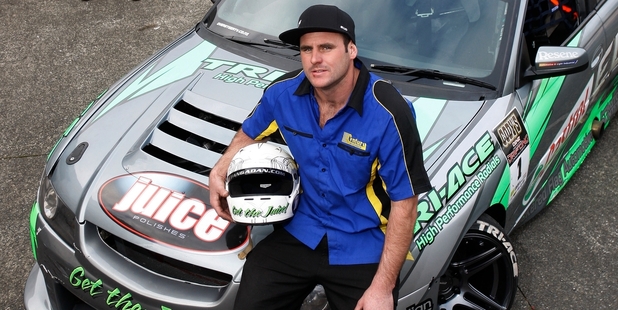 Northland drift king Dan 'Fanga Dan' Woolhouse has successfully hosted the first ever FDC Motorsport Drift-Khana Day.
The drift-khana, initially set up to ensure kids were drifting their cars in the right place, had 30 drivers take part and was described as a success by Woolhouse. "This was an event put on by the FDC crew to simply give the young guys and girls somewhere to learn how to drift properly in a safe environment," he said.
"In the morning we set up a 'back to basics' track, then later in the afternoon we changed it to a technical track [where] all the drivers found themselves improving heaps and really enjoying the day."
The day, held on September 15, was kept low key so drifters were in a safe environment without a large number of followers adding to the risk. Maori Television turned up to film some of the action on the day.
Woolhouse said the event would not have been possible without supporters and local businesses - Rynoz Bar and Grill, Hirepool, Cowleys Hire, Black on Black Industries, Oversteer TV, Century batteries, Tri- Ace tyres, Ricky Lee Drift, and Cole Armstrong Drift.
He hopes to hold an event monthly.
Before the event, Woolhouse had voiced concerns over drivers doing burnouts on the street. "Kids think they're doing drifting but they're just doing donuts and doing a bit of a snake, and ending up in the ditch or somewhere like that.
"I've always wanted to try and do something to get these young fellas off the road and myself getting somewhere to test a car before going away to events. And, also with the stuff the Advocate has done, heaps of people know about it and now we've got a few people who have said we've got a car park here where you can do it."
Those interested in being part of drifting in Whangarei should check Woolhouse out on Facebook and drop him a private mail and they will be added to a private event with the details on competition days.