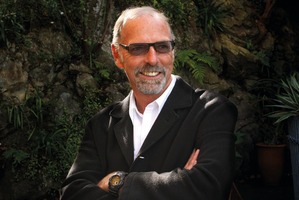 Youth unemployment, mining and the threat of being swallowed up by a Whangarei-centric unitary authority were among the issues debated at a meeting for would-be mayors in Kaikohe.
Six of the Far North's seven mayoral candidates - incumbent Wayne Brown, John Carter, Ann Court, Mita Harris, Rueben Porter and Sarah Watson - attended Monday night's meeting, with Allan Titford putting in an apology. Also invited to speak were candidates contesting the Northland Regional Council's Hokianga-Kaikohe constituency.
The candidates had four minutes to tell the 40-strong audience why they were worth voting for. They also answered a series of questions from the chairman and the floor.
Mr Brown pitched the election as a contest between a career businessman and a career politician. The district needed his business acumen and he was working on a deal with an overseas bank to bring much needed investment.
Kaikohe had benefited from the changes he had made at the council because the town would no longer have to subsidise other towns. The new Kerikeri sewerage scheme, for example, would be funded entirely by Kerikeri ratepayers.
On the topic of local government reform he said it was essential the Far North had its own unitary authority. Otherwise the government would keep lumping the Far North in with the rest of Northland, and the district would be saddled with Whangarei's large debt.
Ann Court said one of her priorities as mayor would be to rebuild ''profoundly damaged'' relationships, including with Wellington - a reference to Mr Brown's sometimes abrasive style. The Far North needed a strong voice in the capital because the government was hell-bent on fixing Auckland's woes at the cost of everywhere else.
She had voted against the proposed Far North unitary authority because the business plan been sent out at 11pm the night before the vote, leaving councillors no time to consider it. Nor had the public been asked what they wanted.
Ms Court urged voters to reject candidates who were not prepared to treat being a mayor or councillor as a fulltime job, saying there were ''too many passengers'' along for the ride on the council bus.
John Carter said he wanted to lead a council that respected people and earned their respect, and where staff did not feel threatened or bullied. While the current council might have brought down debt, it had come at a great cost in terms of deferred maintenance, failing roads and delayed projects.
He also wanted a council that was more welcoming to new businesses, claiming that 40 firms had given up moving to the Far North over the past four to five years after running into council obstacles.
Mr Carter wanted to adopt a scheme pioneered by the mayor of Otorohanga which had drastically reduced that town's unemployment and crime.
Rueben Porter said his priority was resolving issues around the Treaty of Waitangi, while Mita Harris wanted to develop a comprehensive youth policy. Sarah Watson opposed any further amalgamation, saying local government was better before the mergers than formed the Far North District Council, and wanted new industries based on natural resources such as flax and possum fur.
The meeting was livened up by Wikatana Popata, known for his Waitangi Day protests, who demanded to know what the candidates would do for youth who had become lost in cannabis, alcohol and unemployment. It hurt when candidates promised jobs but didn't deliver, he said.
The meeting was chaired by Kaikohe Business Association chairman Steve Sangster in the Senior Citizens Hall on Tawanui Rd. The regional council candidates were Justin Blaikie, Joe Carr, Simon Land and Puti Tipene.
Another meeting will be held in the same place from 7pm on Monday for council and community board candidates.