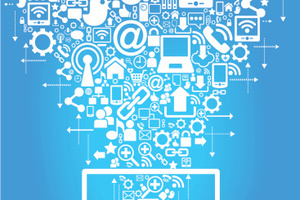 Looking for a new secret weapon for your small business? Customer Relationship Management (CRM) software could be the answer.
It helps you:
Win new clients or contracts
Understand your customer
Retain customers by giving them a better experience
Decrease duplication and costly customer management.
Imagine if every interaction with your customers was recorded and virtually instantly accessible? What if you could do a report in a jiffy to work out which of your best customers of last year wasn't doing as much business with you this year? Or which customers use a complimentary third-party product to yours? You can then tailor a sales campaign to those customers.
The power of Microsoft Dynamics
It's not just large businesses that have sales forces, marketing departments or customer service teams that can benefit from CRM says Vicky Cooper, director of Telecom Hub Hutt - Kapiti.
Even a one-man band such as a mechanic can use it to streamline sales.
Like other Telecom Business Hubs, Cooper's is a small business. It uses Microsoft Dynamics, which she says has boosted efficiency by 50%. Before meeting with clients Cooper or her staff can see at a glance what products and lines the customer has bought and be prepared with a sales pitch for services that could make the client's business more efficient.
It also means clients don't need to start from scratch when a new member of staff is assigned to them. The information is all in the CRM system.
"We are not scrambling around our desks or through spread sheets looking for customer information," says Cooper "We ring back when we say we will with the information they need because it is in CRM. We attend appointments as agreed because it is in CRM."
The hub records information about customers such as the nature of their business, their challenges, and if they're expanding or downsizing. "Small business owners usually wear many hats. They don't have time for you unless you are organised and efficient."
As a Business Owner Cooper has a global view of the hub's activities, including the number of appointments that have been made by staff, and how the "pipeline" looks for acquisition and retention of customers.
"(CRM) is very easy to use," she says. "You can't break it, it is intuitive and logical so there is very little time involved in training. I truly believe CRM delivers for a business, for its staff and customers and I can't imagine my business without it. It's gold."
Salesforce Sales Cloud boosts business for SMX
The CRM boosting business is a common story. Email security provider SMX Technology punches high from its 20-something workforce thanks to Salesforce Sales Cloud CRM software.
Auckland-based SMX's VP of global sales Tiaan Blaauw says that centrally available information and documents such as email templates save valuable time in creating proposals, quotes and contracts. The company has customised web templates that overseas sales staff can enter information into from their mobiles. That data is fed directly into back end systems.
"Information flows to where it needs to be," says Blaauw. "It makes us highly responsive as an organisation."
SMX has been expanding at 30% a year. Blaauw expects that to grow to 50% year on year in the future thanks to "a combination of strong sales development strategies and lead management in Salesforce".
Choice abounds
There are many many CRM packages out there for small business. That includes the big ones such as Salesforce or Microsoft Dynamics, newer players in the market such as Batchbook, and free products for entrepreneurs and start-ups from vendors including Zoho CRM.
The new breed of CRM features
A growing number of CRM products such as Batchbook include "social CRM" features connecting businesses to Facebook, LinkedIn and other social media from within the CRM software.
Modern CRM products also connect seamlessly to other products such as Xero or QuickBooks accounting systems, MailChimp, hootesuite, and others. It means you can see an overall view of customers, their accounts, their social media footprint all in one place.
Links: