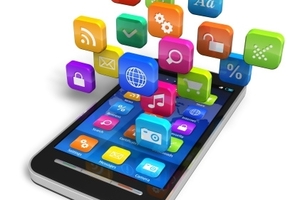 Smartphones and efficiency go together like Homer and Marge. In one little pocketsize device you get a diary, telephony, text, GPS, camera, voice recorder and 80 per cent of the power of your computer, points out business performance guru Debbie Mayo-Smith.
New users sometimes get excited about the powers of smartphone apps and widgets. Yet a smartphone and all the productivity apps under the sun aren't going to make the most inefficient person efficient. Only by tapping the power of the technology will that happen.
Here are some tips:
1. Take time to do the setup: one of the most important things to make yourself more efficient says Telecom Business Hub Wanganui owner Shane Nottage, is to take the time to customise your new or existing iPhone, Android, Windows Phone or Blackberry smartphone. Trawl through the settings menu and set the smartphone to the way you work.
2. Use the calendar: unlike a paper diary or personal computer, a smartphone is never far from its owner's fingers - day and night.
Nottage has set up his calendar so it's the first thing he sees on his home screen when he glances at his smartphone. The defaults such as standard length of meetings and reminder times are customised to take away the need to re-enter this information with every appointment. His reminders, and tasks sync automatically with his office PC.
3. Set up alarms: use the most annoying ring tone you can for tasks that need to be done, says Nottage. Alarms can be set to auto repeat until you snooze or dismiss. If you're dismissing too many, then consider the way you are using the phone.
4. Explore the smartphone's other built in features: the next step is to use the built-in grunt of a smartphone. Mayo-Smith, for example, uses her iPhone's video camera to tape testimonials from clients. Most smartphones have a GPS, which makes visiting clients or tracking company vehicles easier.

5. Use voice: smartphones are a great way to make hay in the downtimes everyone faces such as standing in queues or catching public transport. Wherever possible Nottage uses voice commands. For example he can pick up the smartphone and dictate calendar entries, or record a voice note and assign it a reminder. Voice can be used to activate the GPS to navigate as well.

6. Take photographs: if you see something you want to follow up take a photograph and attach a task or reminder to it, so that you can attend to it back at the office.
7. Turn your smartphone into a modem: a smartphone can even be set up to work as a modem for a laptop, which is great for working anytime virtually anywhere.
8. Tap into the quick launch buttons: part of the setup is customising the home screen and quick launch buttons. Nottage has set up his quick launch buttons to be the five most important applications for him, including a Car Mode one that launches the six things he uses in the car most often at the touch of one button.
9. Force yourself to use the new features: whenever Nottage gets a new smartphone or app, he forces himself to use the new feature religiously for three weeks, by which time it becomes habit.
10. Before choosing apps: take a stocktake of the applications you use on your personal computer or laptop. If you use them then it's usually best to set up your smartphone to sync with them, rather than choose a fancy new app that doesn't sync or needs a complex setup process to do so. Microsoft Office, Lotus, or Google users, for example, can set up apps and widgets on their phone that interface with those applications. Only then should you look at productivity apps such as To Do lists, time trackers, and other time management tools.