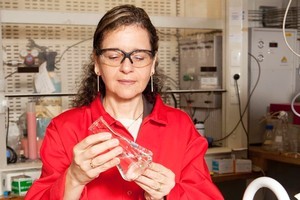 Jennifer Holmgren may have only become LanzaTech's chief executive in June last year, but since then the pioneering clean-energy developer has gone from strength to strength.
The company - which has its scientific base in Parnell - has entered partnerships with industrial companies across Asia, including Chinese steelmaker Baosteel, with which it is working to commercialise its technology, IndianOil, China's Henan Coal and Chemical Industrial Corporation and Mitsui & Co, part of Japan's Mitsui conglomerate.
Last month, the firm, which was founded in 2005, secured its first commercial customer - an Indian company.
LanzaTech's technology uses microbes that convert industrial waste gases into valuable chemicals, such as ethanol, which is used in the production of biofuel.
Sir Richard Branson's airline, Virgin Atlantic, has partnered with the clean-tech firm this year in a move the billionaire says could develop aviation from a dirty industry into one of the cleanest.
In October, Branson said that within three years it was hoped that Virgin Atlantic planes would use fuel produced through LanzaTech's process on flights from Shanghai and New Delhi to London.
Before joining LanzaTech, Holmgren was the vice-president and general manager of the renewable energy and chemicals business of UOP, a subsidiary of United States manufacturing conglomerate Honeywell International. She is based in Chicago, but visits New Zealand regularly.