Touring the southern sights by bicycle just got a power boost, writes Rachel Grunwell.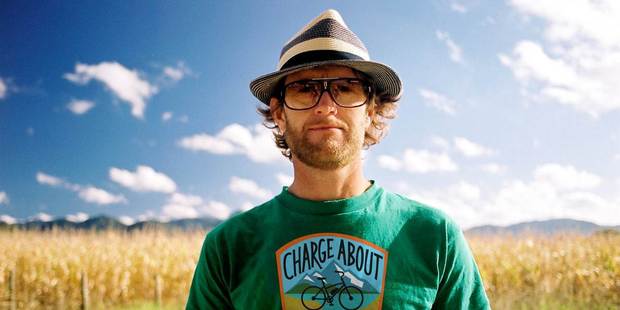 Agraphic designer known for working on movies Avatar, King Kong and The Adventures of Tintin has launched a bike business with a difference in Queenstown.
Campbell Read, who was a creative behind the graphics on props and sets in those films, has moved from Wellington to Queenstown with his family. He launched ChargeAbout Queenstown, in January. The new venture rents "electric bikes", or e-bikes, by French manufacturer Moustache. When riders hit a power button on them and start pedalling, a motor provides assistance - and stops the instant a rider stops pedalling. The bikes can go up to 50km before riders recharge them at spots such as the Hilton Hotel and The AJ Hackett Bungy site.
Read says they are a neat way to ride further and longer in the city, countryside, or off-road. It makes the focus on cycling and sightseeing "fun" rather than "busting a gut" as cyclists might do on a traditional bike.
Read's new bike business came about after a big dip in graphic design work last year.
He picked up other work, such as a contract to be a personal assistant for actor Martin Freeman (who plays Bilbo Baggins in The Hobbit) and Evangeline Lilly (an elf in The Hobbit: The Desolation of Smaug).
"Martin had a cheeky and wicked sense of humour and Evangeline was impressively focused on her work," he says.
But the personal assistant work was not ongoing so this "was the perfect push" for Read to start his own business, which he had always dreamed of doing.
While he was in Queenstown with his partner, Amanda Neale, a costume designer on Jane Campion's TV drama, Top of the Lake, he began thinking about how to make the bike trails more accessible to less avid cyclists. He says the e-bikes make riding simpler and you can use them if athletic or not, alone or with others.
"These are super-clever electric bikes of a calibre never seen before in New Zealand," he says.
Read says there are more than 110km of cycle trails throughout Queenstown, including the Lake Hayes track and a trail ride in and around Arrowtown and the historic Kawarau Bridge.
Info
• e-bike rental is $79 (half day), or $119 (full day). For more info on e-bike rentals visit ChargeAbout.co.nz
• To buy one, it costs from $4300. For more info on this visit eBikeStudio.co.nz