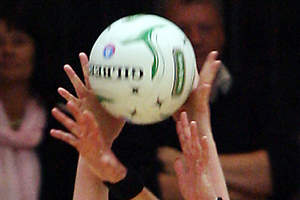 The furore that has erupted in the past week after Irene van Dyk's claims of Aussie brutality indicates it is time for netball bosses to take a stance on overt physicality in the game.
Van Dyk added to the growing unrest over the level of aggression in netball after claiming the West Coast Fever defence resorted to dirty tactics in the Magic's loss in Perth at the weekend.
There will be many who view her comments to be ungracious and just another example of Kiwis moaning about those Aussie bullies after losing.
But the fact van Dyk - one of New Zealand's most-loved sports stars - is willing to risk her carefully cultivated public image by taking a stand on the issue is instructive.
We must remember in 2007, van Dyk was considered to be a spent force by many. Opposition defences had her number - they knew how to unsettle her and were resorting to increasingly physical means to get under her skin.
Her response? She went away and developed her game, evolving from a one-dimensional holding player to a strong mover, distributor and rebounder - while still maintaining her freakish accuracy. All without complaint.
For the 40-year-old to now to take a stand and say the defenders have gone too far would suggest her claims have merit.
Fever coach Norma Plummer has countered that van Dyk has form for "spitting the dummy", citing the shooter's criticism of Anna Harrison (then Scarlett) in 2006 after a particularly brutal NPC final.
However, the very fact Plummer has to dig back seven years through the archives to find evidence of whinging really only disproves her argument.
Van Dyk's comments on Sunday were very much out of the ordinary, which is why the issue has been given so many column inches this week.
Claims from Australian netballing identities that the New Zealand teams are constantly grumbling about Aussie brutality and blaming the umpires after losses, while their girls soldier on in the face of perceived injustices, are also laughable.
Every time an Australian team lose in New Zealand there are mutterings about their defenders being whistled out of the game. Just last week Swifts defender Mo'onia Gerrard, along with her coach Lisa Beehag, expressed their displeasure with the umpiring calls following their heavy loss to the Magic in Tauranga.
Gerrard has since changed her tune, with the serial complainer complaining after her side's loss to the Pulse on Monday that she doesn't know why everyone is complaining because after six seasons in the league everyone should know what to expect from the umpires.
Just because everyone knows to expect the game will be umpired differently depending on what side of the Tasman you're playing in, doesn't mean it should be that way. The debate that erupted this week in the wake of van Dyk's comments exposed the tensions that exist between the two countries over how they view that the game should be played.
We need to get away from thinking that there is a right or a wrong way - the differences in interpretations are a byproduct of the different styles of play between the two countries.
The New Zealand teams find it baffling that they are pinged for offensive contacts that, when compared with the severity of some of the defensive challenges that go unpunished, seem rather innocuous.
Meanwhile, the Australian teams will argue when they cross the Tasman, they can't even straighten the ribbons in their ponytails without being called for a contact.
The sport's leaders need to take a more proactive approach and bring together the umpires, athletes, and coaches from both countries to come up with more standardised rule interpretations with better guidelines of what level of contact will and won't be tolerated.
No one wants to see netball return to it's genteel roots, where it was just a nice game for school girls to play to get some light exercise.
One of the best spin-offs of the professional has been the development of the athletes - they are fitter, faster and stronger than ever before. The aerial challenges, athletic contesting, high-speed collisions and even the odd bit of argy-bargy all make for a good spectacle.
But that spectacle runs the risk of being ruined if the game continues to be played under two sets of rules.