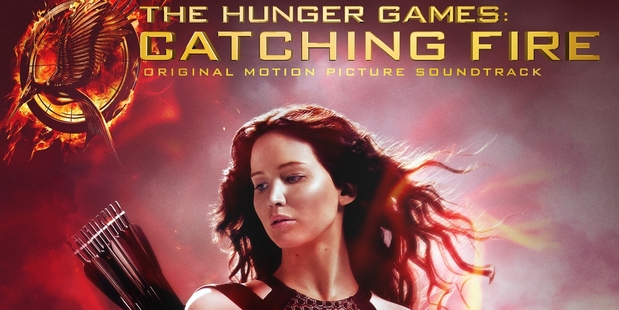 Revolution, oppression, inner strength, dystopian views - these are the thematic ideas contributors have used to link their songs to the film. And while that makes this album seem a little samey when it comes to tone, there's certainly enough variation in musical approach to keep your ears' attention.
There's some definite highlights - distinctive voices stand out in this list of hitmakers.
Matt Berninger's pining baritone with the National on Lean, a brooding, aching, rumination; the Weeknd's beautifully fragile vocal on the compelling Devil May Cry; Santigold's fierce call to arms on Shooting Arrows at the Sky; Patti Smith's wry, raw storytelling on Capital Letter - they all have the unfortunate effect of making people like Christina Aguilera and the Lumineers sound nothing more than perfectly adequate.
Australian artist SIA's offering, Elastic Heart is a bold, tribal pop anthem which definitely stands as a single, as does Coldplay's classic ballad, Atlas but it really is Lorde's cover of Everybody Wants to Rule The World by Tears for Fears that hits the home run - or catches the fire.
It's not the first time a TFF cover has taken off after appearing on a soundtrack - Californian dude Gary Jules' version of Mad World for Donnie Darko was very successful - but Lorde has taken this upbeat pop anthem, filled it with creeping dread, threatening, throaty warnings and a wicked smile. Superb.
Stars:
3.5/5
Verdict:
Distinctive voices stand out
Click here to buy the Catching Fire OST
Follow @nzherald_ent on Twitter for all the latest entertainment news.
- TimeOut