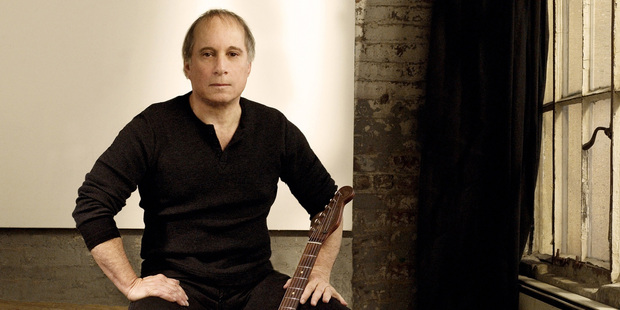 Paul Simon is coming to New Zealand for two shows in April.
The legendary singer-songwriter is booked to play at Dunedin's Forsyth Barr Stadium on April 6 and Vector Arena in Auckland on April 8.
Enigmatic singer Rufus Wainwright will play support for both concerts.
Simon's performance promises to span all eras of his career: From beginnings in the folk
clubs of early 1960s Greenwich Village, to his famed period with Simon and Garfunkel and his celebrated solo career.
He has experienced a late career revival in recent years, with his 2011 album So Beautiful or So What receiving critical acclaim.
Dunedin Mayor Dave Cull said a concert by an artist of Simon's calibre would inject millions into his city's economy.
"Having a musician of this calibre performing in Dunedin is wonderful news for the city.
"His music takes me back to fond memories of the '60s and every decade since.
Paul Simon will be a huge draw card for thousands of fans, which will also bring millions of dollars into Dunedin."
Tickets go on sale from Ticketdirect for Dunedin and Ticketmaster for Auckland on February 8.
What Paul Simon and Rufus Wainwright in concert
Where: Forsyth Barr Stadium, Dunedin and Vector Arena, Auckland
When: April 6 and 8
- Herald Online