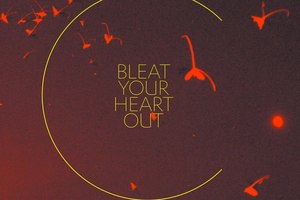 This is the first solo album by Craig Terris, perhaps best known as drummer from dulcet Kiwi country rock band Cassette and a number of other bands out of Wellington, as well as being sticksman for the likes of Lawrence Arabia, among others.
Even though much of Cassette's recorded material moseyed along with some good dusty energy, live they were a more full-on and fun proposition.
On Bleat Your Heart Out, Terris combines both approaches to come up with his own sound that is at times rollicking and cheeky (like on the thigh-slapping clap-along of How Do I Speak) but then grand and regal (like on the brassy, almost orchestral opener, If We All Come Clean).
It's the three tracks at the centre of the album where Terris is at his most interesting. Ghost of Our Neighbourhood morphs magically from an acoustic refrain into a pulsing, blues ditty; then there's Oldest One, a song possessed by a bass-driven momentum and an arcing whammy guitar (played by Shihad's Phil Knight).
And multi-part epic Ahead of the Storm sounds like Shihad's Brightest Star before veering off on to a higher plain of lush melodicism.
Although there are some dark moments here, it doesn't stop the whole album from being a delight.
Stars: 4/5
Verdict: Cassette drummer goes it alone on charming and intriguing debut outing
Buy a copy of Bleat Your Heart Out here
- TimeOut