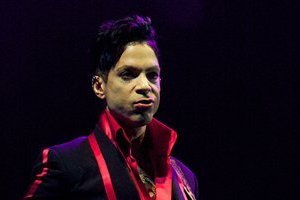 US pop star Prince has been refused permission by the mayor of Paris for a concert under the Eiffel Tower on July 14 because it would clash with Bastille Day celebrations.
"There was a request from the producer of Prince in France to organise a concert on July 14," an aide to mayor Bertrand Delanoe said on Wednesday.
"But our priority is the July 14 fireworks at the Eiffel Tower, which is not compatible with this project.
"We are ready to study another concert date. Discussions are under way."
Prince, who travels to France regularly, had wanted to give a free concert on the French national day in partnership with a charity. The show would reportedly have been filmed for release in 3-D cinemas.
Prince's producer in France, Jackie Lombard, confirmed she had received a letter from the Paris mayor rejecting the idea of a July 14 concert.
Lombard said another date in September had been proposed to the city for a concert in association with an HIV/AIDS charity.
"In September, there are already two events scheduled on that subject - a George Michael concert and a concert for AIDS Solidarity. We could put a real spotlight on Aids that month."
Paris city had not yet replied to this proposal, she said.
- AAP