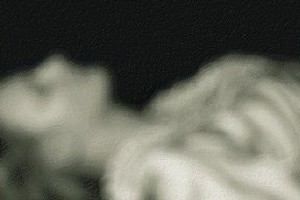 Rating: 4/5
Verdict: Barely there beauty.
Some may have been introduced to this Auckland act on the gig circuit but those discovering the debut for the first time will be pleasantly rewarded.
Dear Time's Waste is singer Claire Duncan's project and she is accompanied by a rotating cast on minimalist instruments. She has said that she aims to create aural pictures - and it really does sound as though she is moving listeners through a world of dramatic, yet peaceful, landscapes.
Duncan comes across delicate and impish at first, but as the album progresses, she morphs into a forceful, formidable little creature. Her voice is not exactly a boomer, but one that is capable of evoking eerie subtleties. The album is largely a fairy tale, and Duncan tells the stories through whispered cries - "I will dip my wings" in Swallowed - and a coo that mirrors birdsong.
In the haunting opener Brains and Alice, she could be Kate Bush and Sarah Blasko's little sister, while These Words Stick Me To You has a nostalgia that could draw from a less energetic version of The Cure. And So I Was Returning conjures up images of happy school children, while Up Shoulders A Monster is a creepier, distorted and eerie, bruised synth track.
Stripped back to the bare essentials, it's the huge amounts of aural white space on this album that make it so striking. Get in the zone: It's the sort of music that rewards concentration but that easily adapts to its surroundings.
-TimeOut