Rating: 5/5
Verdict: Come to the hip-hop cabaret old son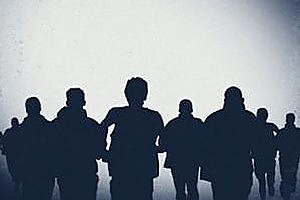 Lads, break out your tuxedo, and ladies your most gorgeous dress, because Philly hip-hop band the Roots' latest album is stylish, smooth and worthy of a black tie celebration. It's like refined cabaret hip-hop, but with deft and powerful playing, a relentless silky flow, and lines like "out on the streets where I grew up, the first thing they teach you is not to give a f***, that type of thinking can get you nowhere ..." - an example of the Roots' happy marriage of positivity and heavy-hitting sentiment.
Walk Alone is driven by dramatic and poised piano arpeggios, with tough, wise-guy raps in the verse, and a soulful and sweet chorus; it lopes off into Radio Daze with the best eerie beat since DJ Shadow's What Does Your Soul Look Like. The collaborations are also inspired, rather than contrived like so many instances when hip-hop comes together with other styles of music. There's the crisp, folk of supergroup Monsters of Folk sidling up to posturing rap on Dear God 2.0; soul smoothie John Legend fronts up on the meandering thud of The Fire; and the album stand-out is whimsical harp-playing diva Joanna Newsom's haunting vocals on Right On.
By the end of the album, and a triple dose of nutty noisy on Tunnel Vision, Web 20/20, and Hustla, it's time to throw away your bow tie, and let loose.
How I Got Over is the best Roots' album since 2002's Phrenology - if not their best yet.