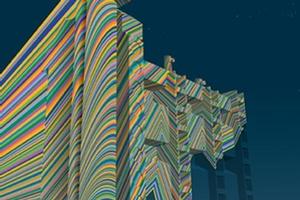 Rating: * * * *
Signer is one of those Kiwi musicians who minds his own business and gets on with releasing music and travelling the world playing it. As Signer - real name Bevan Smith, who also releases music as Aspen, is one half of Over the Atlantic, and plays in bands the Ruby Suns and Skallander - he has been releasing hypnotic, pulsing and folk-influenced electronica for more than a decade now.
On fourth album We Bring You the Fire he takes a slight detour into 90s techno and rave, which is where the former New Plymouth lad started out. Never fear, it's only a slight divergence, because Signer is rooted in lush ambient territory where there are often no beats at all, just synthesisers soaking their way through, understated vocals (reminiscent of a less shrill Sigur Ros), and glacial movements of sound.
Opener Nord All Black Keys is wistful and sweet; the catchy Languidly Toot agitates and oscillates gently with gunshots punctuating it throughout; and We Should Touch Teeth adds a romantic, heart-pounding touch.
He only truly gets his glitch and groove on during eight-minute epic Don't Be A Forest Cow which bounces along berserkly from the six-minute point.
What makes it his best album yet is this propulsive rave-inspired bent, which admittedly only makes up a small portion of the record. However, it gives it more grunt than his previous albums which have been stunning but almost too whimsical and discreet.
Like all the best albums, Next We Bring You the Fire is a grower, with delights to discover long into the future.
Scott Kara